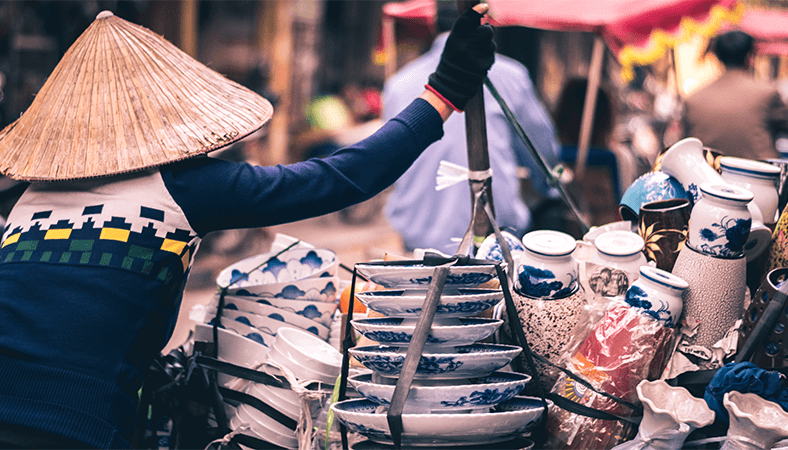 Quality Control Services in Vietnam
TESTCOO offers nationwide coverage via quality engineers stationed in cities such as Ho Chi Minh, Hanoi, and Da Nang and across provinces such as Binh Duong, Don Nai, Long An, Binh Phuoc, Binh Dinh, Hai Phong, and more.
Vietnam has benefited greatly from the USA – China trade war climate over the past years by positioning itself as the prime alternative to companies looking to diversify their supply chain away from China. The country is now home to factories supplying some of the world's largest multinational brands across several product categories such as electronics, appliances, garments, tools, furniture, and footwear.
Vietnam's proximity to China is convenient for raw material and sub-supplies, while the foreign ownership of many factories in Vietnam (e.g. Chinese, Japanese, Taiwanese, Korean) is seen as beneficial in terms of quality and ease of doing business. The government has also played an important role with regards to the latter, next to actively strengthening and revamping laws/regulations over the years.
TESTCOO helps both local and international clients secure their supply chain as a third-party quality control service provider. Our experienced team of inspectors and auditors is available nationwide. Whether its product inspections or testing services, auditing suppliers against the client or international standards, or aiding vendors via corrective action; our team of experts can assist in solving quality-related issues with little notice and is at your service where and when you need it.
Our Quality Control and Inspection Service in Vietnam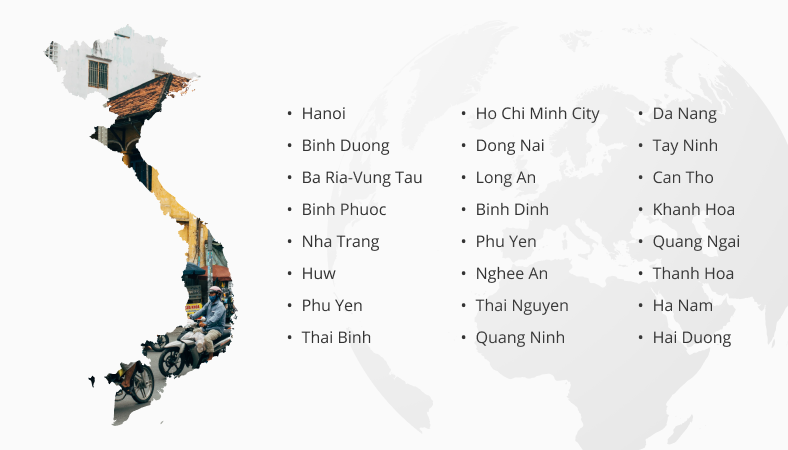 Our Vietnam team is stationed in Hanoi, Ho Chi Minh City and throughout the Vietnamese territory. Guaranteed all-inclusive price of 259 USD per man-day in Vietnam's manufacturing regions. In Vietnam, our inspection team will ensure that your goods meet all regulations and requirements. For more information on our quality control services Vietnam and other Asian countries, please contact us.

Get in Touch With Us to Find the Quality Control Solutions
Bridge Liu
Quality Control Specialist
bridge.liu@testcoo.com
+86 18106668888

Free Sample Report Performance Quality Control
Download a sample report to keep control of your supply chain!