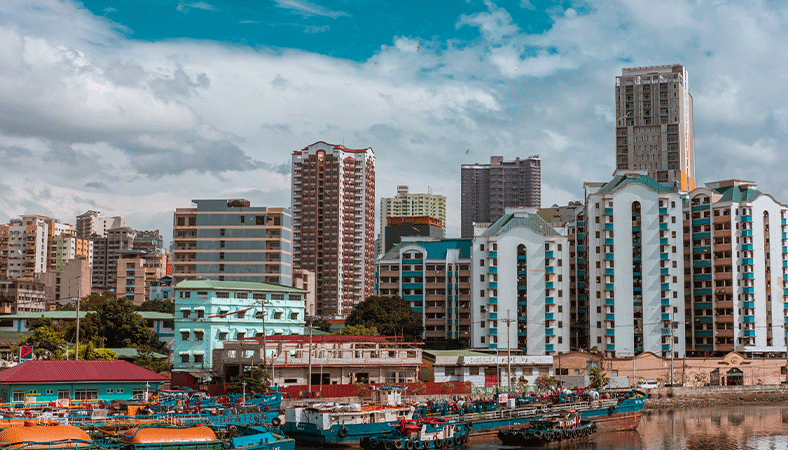 Quality Control Services in Philippines
TESTCOO helps brands and retailers secure their supply chain as a third-party quality control service provider. Whether its product inspection, quality control, auditing suppliers against client or international standards or aiding vendors via corrective action; our team of experts can assist in solving quality related issues with little notice and is at your service where and when you need.
Economy of Philippines
Ranked as the 12th most populous country in the world, Philippines is home to a population of close to 99 million with 45 percent of the country's population categorized as urban.
Exports in Philippines account for nearly a third of GDP. Major exports are: electronic products (42 percent), other manufactures (10 percent) and woodcrafts and furniture (6 percent). Philippines is also the world's largest producer of coconut, pineapple and abaca. Philippines's main export partners are: Japan (21 percent), the United States (15 percent), China (12 percent) and Hong Kong (8 percent).
Major Industries of Philippines
The Philippines has been one of the most dynamic economies in the East Asia Pacific region.
The major industries of the Philippines include manufacturing and agribusiness. Within manufacturing, mining and mineral processing, pharmaceuticals, shipbuilding, electronics, and semiconductors are the focus areas. The Philippines is one of the most attractive pharmaceutical markets in the Asia-Pacific region. The Philippines is also richly endowed with metallic resources, and the country has attracted many foreign companies to its land. BHP and Sumitomo Metal Mining Co Ltd are among them. Moreover, the arrival of foreign players has helped the country to capitalize on its shipbuilding potential. The island nation is the fourth-largest shipping country (after China, South Korea, and Japan).
The Philippines's electronic industry has been active since the mid-1970s when the companies from the West were looking to relocate production facilities to combat the issues of rising costs of production. The electronics industry in the Philippines has only grown bigger and better since then and is an important component of the nation's economy in terms of job creation, tax contribution, exports, household income, and share in the GDP.
Textile Industry in Philippines
The Philippines garments and textile industry started from a cottage-type industry in the early '50s. From then, it has expanded, strongly positioning itself as the country's leading non-traditional export. FromUS$36 million worth of garments and textiles exported in 1970, it has grown tremendously, reaching its first billion dollar in year 1987. In year 2000, the industry breached the three billion dollar mark.
The industry remains Philippines' second biggest dollar earner, next to electronics.
The buyer profile of the industry has already shifted from "importers/mass retailers" to "brand holders" like GAP, Old Navy, Ann Taylor, Liz Claiborne and Polo Ralph Lauren. The Philippines is the first Asian country to implement social responsibility in manufacturing. Under this program, garment exporters are mandated to follow internationally accepted social and labor standards in manufacturing to meet the demands of the market for "clean clothes" (free from child labor, thrives in humane and ethical work conditions, allows freedom of association, etc.).
Textile Manufacturers in Philippines
Here are some of the clothing products the listed suppliers can manufacture for you:
1. Power Plus Embroidery - Quezon City
2. Morning Glory Co. Inc - Manila
3. Beltran Sack Store - Manila
4. Sit - Las Pinas City
5. Jkl Canvas Trading - Manila
6. Tradeace Marketing Corporation - Manila
7. Jlcl Merchandise - Manila
8. Hua Seng Canvas Store - Manila
9. R G C Textile Manufacturing Corp - Pasig City
10. Hudges Industries - Taguig City
Quality Control and Inspection Service Coverage in Philippines
Testcoo experienced team of inspectors and auditors is available nationwide in Philippines
Quezon City
Manila
Caloocan City
Budta
Davao
Malingao
Cebu City
General Santos
Taguig
Pasig City
Testcoo Devise a Plan and Find Solution to the Buyers in Philippines
Get in Touch With Us to Find the Quality Control Solutions
Bridge Liu
Quality Control Specialist
bridge.liu@testcoo.com
+86 18106668888

Free Sample Report Performance Quality Control
Download a sample report to keep control of your supply chain!