Garments and Apparel Inspection
A strong network of garment and apparel expertise covering Asia, and some parts of Africa, Europe, and Latin America.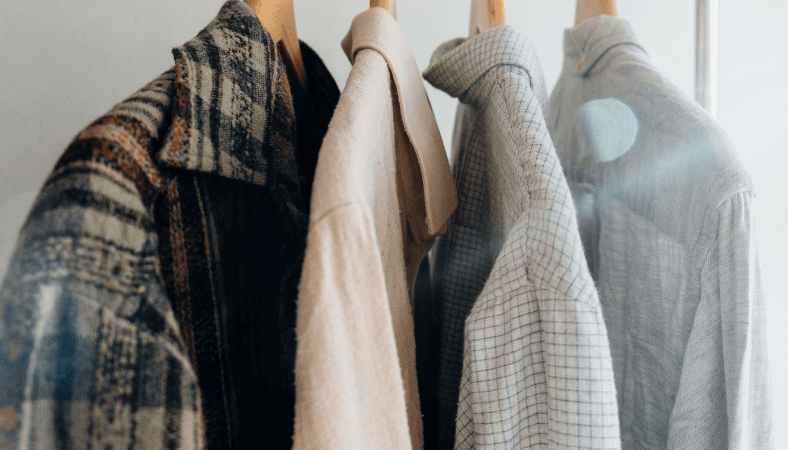 Garments and Apparel Quality Control Inspection
It is especially important when manufacturing garments and apparel, as manual production processes often result in products that are more prone to human errors and mistakes. Apparel production is often prone to defects—particularly in the finishing process—whether it be stains, holes, untrimmed threads, or stitching defects. So third-party inspection has become a key part of many garments importers' supply chains. Testcoo's leading garments and apparel inspection services help assure the manufacturing products meet your quality requirement as well as necessary criteria. 
What quality standards do we use for garments and apparel product inspections?
Processing garments and apparel inspection is an important part for retailers and brands to assure quality, that can identify defects and non-compliance during different stages of the garments and apparel production process. 
How to perform the inspection? Check the total number of the order or just a part of the order. We verify the quality of mass production based on your Acceptable Quality Limits (AQL), identifying, and classifying defects to offer an overview of your product's quality.
What is AQL in Apparel Industry?
AQL refers to the maximum number of defective items that could be considered to accept during the random sampling of pre-shipment inspection. To reduce risk before accepting a shipment, AQL sampling is a practical and effective approach to undertake quality assurance on an order of produced items. Generally, for clothing items 1.5%, 2.5%, and 4.0% AQL values are used depending on the type and price of the clothing.

Sampling with AQL yields results based on statistics, from which apparel importers can make more informed decisions about accepting or rejecting the goods.
Table: AQL inspection chart in apparel industry
Quantity in delivery

Sample size

Acceptable quality level 

2.5

4.0

 

 

Accept

Reject

Accept

Reject

2-8

2

0

1

0

1

9-15

3

0

1

0

1

16-25

5

0

1

0

1

26-50

8

0

1

1

2

51-90

13

1

2

1

2

91-150

20

1

2

2

3

151-280

32

2

3

3

4

281-500

50

3

4

5

6

501-1200

80

5

6

7

8

1201-3200

125

7

8

10

11

3201-10000

200

10

11

14

15

10001-35000

315

14

15

21

22
Essential tests performed during an onsite inspection of garments and apparel
With an inspection team on the ground, you can see exactly how your products look without needing to personally visit the factory to check. But you need to clearly specify your requirements and steps for inspection to get a truly accurate report of your order's quality.
The essential tests performed by our inspectors during an onsite inspection of garments and apparel: 

· Drop test
· Assortment check
· Metal detection
· Color shade check
· Function check
· Reliability test for Zipper/button/snap or any other functional component
· GSM test per fabric type
· Product size / Weight measurement
· Tape test on printed label
· Fitting check
· Barcode scan check
· Tension test
· ​​​​​​​Odor check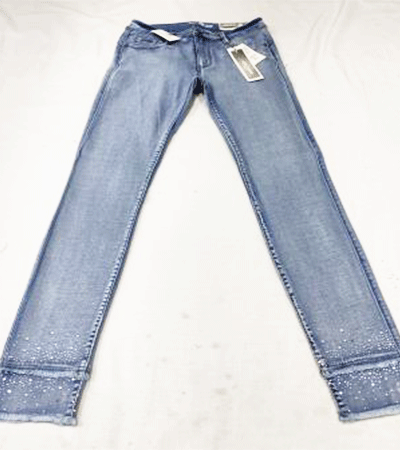 What are the necessary garment inspection steps?
Here are five fundamental steps which QC inspectors should take during their garment inspection procedure:


1. Measuring Garment Dimensions


Ensuring that the dimensions of garments comply with their specified sizes is especially important when a part or all of the garment manufacturing process is done by hand, which can result in large margins of error compared to the precision of machined cutting and sewing.
Nevertheless, no matter how precise the manufacturing process, there will always be discrepancies in dimensions. If these are not spotted before the garments leave the factory, you risk customer complaints or entire batches being recalled, and ultimately a demise in brand loyalty.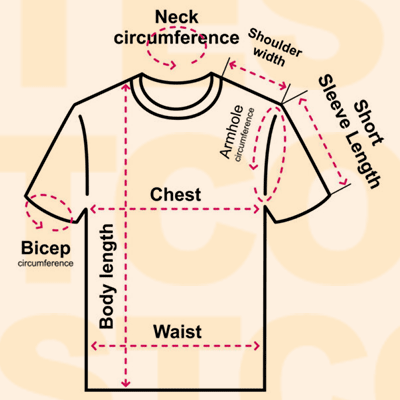 Specifying tolerances for garment dimensions
QC inspectors and your supplier should be well informed of acceptable tolerances for garment dimensions, which determine an acceptable margin of error for any defects or discrepancies found to 'pass' or 'fail' garments.
Tolerances for acceptable margins of error can vary for different parts of the garment, depending on their significance to the entire garment. For example, a sleeve being too long or short by ⅛ inch may be an acceptable margin of error and still pass, but ½ an inch difference would be marked as a fail.
The acceptable tolerances for margins of error should be clearly specified on the QC inspectors' checklist.


2. Physical tests of buttons, zippers and other accessories
A zip that comes off after little use could indicate that the manufacturer is using inferior accessories, or a button coming loose could identify weak stitching.
These are defects which QC inspectors should look for with physical testing methods such as 'pull tests' and 'fatigue tests' on garment accessories such as zippers, snaps, ribbons and elastic. The tests are performed on a designated number of garments in each batch.
-Pull test
Predominantly used to test zippers, a QC inspector uses a gauge to pull the accessory with a predetermined amount of force for 10 seconds.
-Fatigue test
This test determines whether the accessory will last as long as intended under normal use by the consumer. A typical test on a snaps or buttons would be to repeatedly button and unbutton the accessory 50 times and check for any damage to the garment after testing.
-Stretch test
Testing elastic bands and straps for proper elasticity and to check whether the elastic or stitching stands up to being pulled or stretched. Stretch tests only need to be carried out on a small selection of finished garments.
3. Fabric Density & Composition Tests
Testing the density or thickness of fabrics used in garment production determines whether the fabric meets the correct quality standards. A fabric that's too thin or not dense enough could mean your manufacturer isn't using fabric of the quality you have specified to ensure the garment has a significant lifetime under normal wearing and washing.
There are three fabric density and composition tests which QC inspectors can carry out on site:
-Fabric GSM check
QC inspectors use an electronic balance to measure the grams per square meter (GSM) of a sample of the fabric and compare that measurement with the customer's specifications.
-Stitches per inch (SPI) check
QC inspectors simply count the number of stitches in a square inch of sample garments. The higher the SPI, the more durable the fabric and the less likely it will stretch or fall apart during normal wear and washing.
-Material composition check
Verifying the composition of fabrics used in garment production is important due to the legal requirements of correctly labeling garments, as well as ensuring that the manufacturer is not using inferior materials. If for example a garment label states that the garment is 100% wool or leather, this must be verified by qualified QC inspectors. If subsequent inspections by authorities reveal that the fabric is not as labeled, you could face fines and other penalties.
An experienced QC inspector can judge the composition of fabrics from a hands-on inspection carried out at the factory. However, most garment importers demand third-party lab tests with proper equipment and controls to ensure transparency.
4. Label Verification
As mentioned above, correct labeling is essential for complying with garment labeling requirements for destination markets in Europe and the US. Incorrect or missing labeling could mean fines for the importer as well as having the product rejected by Customs.
The US Textile Fiber Products Identification Act stipulates that garment labels must include the following information:
 -Fiber content of the garment
 -Country of origin
 -Identity of manufacturer / importer / distributor
 -Care instructions for washing and ironing
There are specific labeling requirements for wool, leather and fur garments, as well as for footwear, for which the materials used in each part of the footwear item must be specified.
5. Packaging inspection
One of the final on-site inspections for garments before shipping from the factory is to ensure the packaging is suitable for the garments so they'll reach their destination in good condition.
Inadequate storage and packaging can lead to damage from moisture and soiling. One way manufacturers may attempt to mitigate moisture damage is to include a desiccant sachets but there are strict regulations governing the chemicals used in these moisture-absorbing packets.
Packaging must also comply with destination market regulations such as clear labeling informing the consumer what the product is, what it's made from and where it came from, among other requirements which may be stipulated by consumer protection laws in different countries.
Testcoo inspection expertise in garments and apparel inspection?
With only full-time inspectors around China and Southeast Asia, Testcoo offers Initial Production Check (IPC), During Production Check (DUPRO), and Before Delivery Inspection to assess textile and apparel products Final Random Inspection (FRI).
Against online video monitor system, GPS tracking system, signing CODE OF CONDUCT agreement with factory, we execute efficient management of inspectors to help you implement the necessary corrective actions to reach your quality objectives and lead times.
Contact our garments and apparel quality assurance experts to customize your inspection requirements.
Free Sample Report Performance Quality Control
Download a sample report to keep control of your supply chain!