Medical Device Inspection
From the simplicity of a syringe to the complexity of a pacemaker, medical devices are heavily regulated and must meet market-specific quality, safety, and performance standards.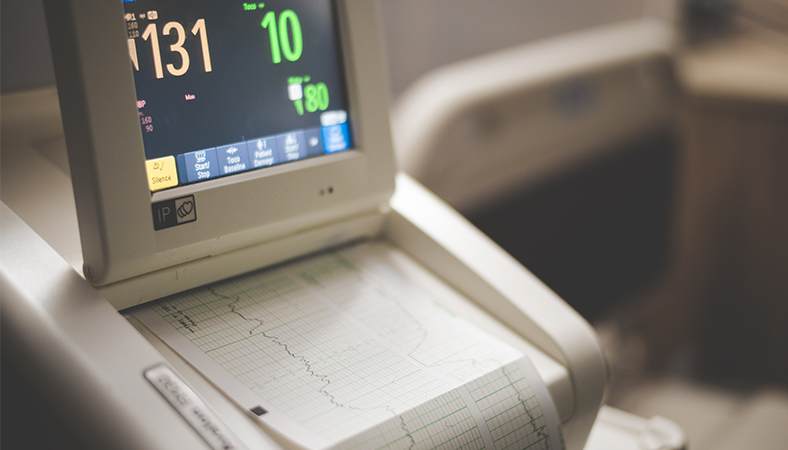 Medical device quality control inspection
The quality of medical equipment can directly bear on the quality of patient care. Quality control inspections are required to make sure the machines are safe for use.
Medical devices are any instrument or machine, which is used alone or in combination for a medical purpose in order to assist patients by supporting health care practitioners in diagnosing and treating them.
Global sales of medical devices reached USD 434.2 billion in 2021 and is estimated to reach USD 641.3 billion by the year 2027. The market volume for medical devices in 2021 is subjected to be 66,499,150.5 thousand units.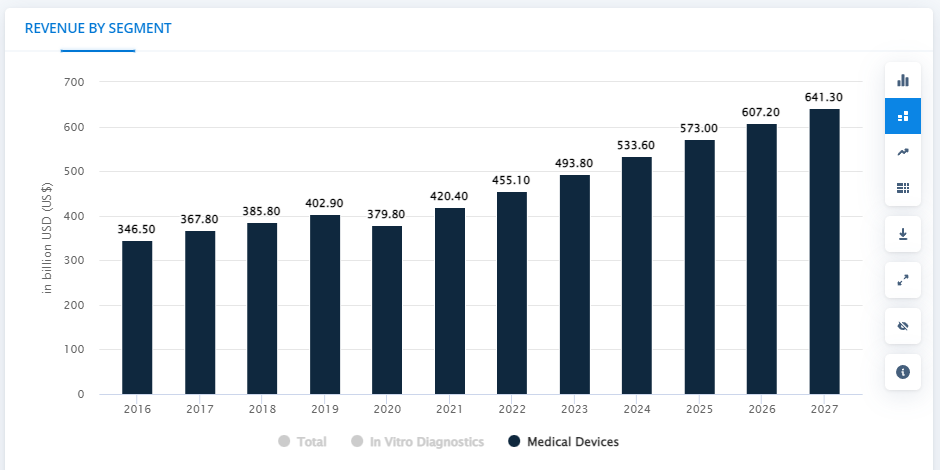 ​​​​​​​

COVID-19 induced supply chain constraints is a windfall to medical device manufacturers, especially for organizations focused on personal protective equipment (PPE), medical equipment for treatment as well a realization of increased medical device software needs such as tracking, monitoring and producing data for analysis related to the pandemic.
Types of medical devices quality control inspection

The key to achieving that level of confidence in your products is independent testing, assessment and certification. We help you bring medical devices to market safely and efficiently.
Medical devices categories
-Active medical devices
-Batteries and medical components
-Cardiac equipment
-Dental chairs & hospital beds
-Emergency medical devices
-Home healthcare devices
-Imaging equipment and surgical tools
-Implantable devices
-In vitro diagnostic devices (IVD) and laboratory equipment
-Medical PPE – gloves, masks, surgical gowns
-Packaging for medical products
-Syringes, medical tubing, needles
-Ultrasound devices
-Wheelchairs and walking aids
​​​​​​​Whatever your medical device, or target market, partner with us and we can help you ensure compliance to the appropriate mandatory quality and safety.
EU MDR compliance guide for new medical devices
What is the EU MDR?
This new regulation is effective since May 2021. It is now a must for all new products that fall under the definition of a "medical device" and are set to be imported into Europe.
The EU MDR states that any company that develops and/or manufactures a medical device for compliance with the EU MDR must follow the ISO 13485 quality management system. And one of the key requirements of ISO 13485 is to plan for the design & development process, including transfer to manufacturing and ongoing follow up. (Many companies call it the "New Product Introduction process", or NPI process.)
If you make, import, or distribute products that end up on the European Union market, and if your products may be categorised as medical, you need to be very clear about that.
Medical devices require accurate and complete inspection solutions to ensure potentially damaging products are not in circulation and causing harm to patients. Each medical device item must be thoroughly inspected according to company standards and patient safety requirements.

Testcoo inspectors are experienced in the varied standards and quality expectations for a wide range of medical devices. Contact our medical equipment quality assurance experts to customize your supply chain solutions.
Free Sample Report Performance Quality Control
Download a sample report to keep control of your supply chain!