Luggage and Bags Inspection
Testcoo offers comprehensive supply chain solutions to ensure the safety, quality, and compliance of luggage and bag quality control inspection.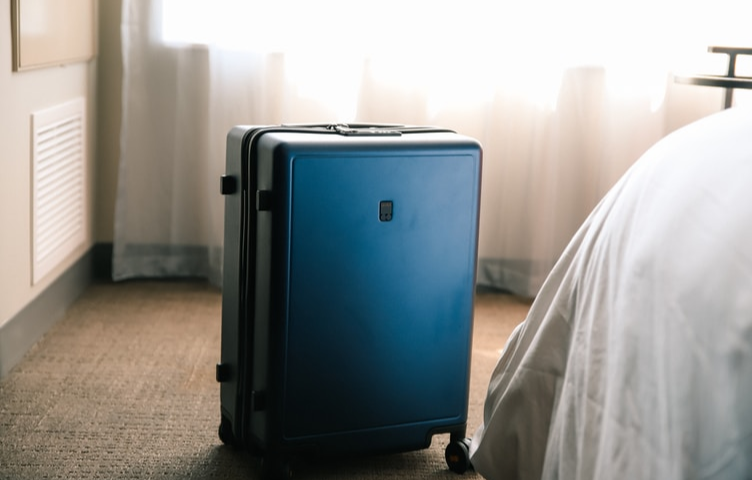 Luggage and Bags Quality Control Inspection
Nowadays, luggage and bags are far more than simply vessels for carrying all your stuff and souvenirs when traveling, they're also fashionable accessories and dependable companions throughout a journey. Customers expect far more from their bags than adequate storage. 
Function and quality are therefore paramount. Luggage of all kinds must be durable and comply with legal safety standards, thus avoiding customer complaints, and product recalls and maintaining a persistent, trustworthy brand image. 
Testcoo's leading luggage and bags inspection services help your suppliers meet your quality and safety expectations.

What quality standards do we use for luggage and bag inspections?
By employing a third-party inspection entity, quality concerns will be identified and controlled at the source. Processing luggage and bags  inspection is an essential part for retailers and brands to assure quality, that can identify defects and non-compliance during different stages of the luggage and bags production process. 
How to perform the inspection? Check the total number of the order or just a part of the order. We verify mass production quality based on your Acceptable Quality Limits (AQL), identifying and classifying defects to offer an overview of your product's quality.
Essential tests performed during an onsite inspection of luggage and bags
With an inspection team on the ground, you can see exactly how your products look without needing to personally visit the factory to check. But you need to specify your requirements and steps for inspection to get a truly accurate report of your order's quality.
The essential inspection checklists for pre-shipment inspections to manage luggage and bags quality:
Drop test
Assortment check
Coating Adhered Test
Color shading check
Function check
Reliability test for Zipper/button/snap or any other functional component
Product Size / Weight measurement
Barcode scan check
Strap length per size
Metal detection
Adjustable check for the bag with adjustable straps
Loading Check 
Fitting check
Colorfastness test
Handle/straps strength check
Loading check on a case
Walking check
Waterproof
Odor and mildew check
Hand feel check 
Seam pulling test
Suitcases, luggage, and handbags are manufactured to ensure the safe transit of other personal belongings. It is, therefore, necessary to test for the strength of fastening, buckles, handles, and wheels/rollers. These checklists convey the essential basics of quality control inspection for luggage and bags. 

Testcoo inspection expertise in luggage and bag inspection
With offices across China and Southeast Asia, Testcoo performs Initial Production Check (IPC), During Production Check (DUPRO), and Before Delivery Inspection to assess luggage and bags Final Random Inspection (FRI) in all of China, Vietnam, Bangladesh, Myanmar, Pakistan, Philippines, etc. helping you ensure product quality, avoid supply chain disruptions and protect your brand reputation.
Contact our luggage and bags quality assurance experts to customize your inspection requirements.
Free Sample Report Performance Quality Control
Download a sample report to keep control of your supply chain!