How To Order - 3 simple steps
If you are interested in any of our inspection service and wish to purchase it, please follow our instructions on how to place an order.
Step 1
1. Register (www.testcoo.com/en/) by Client and log in.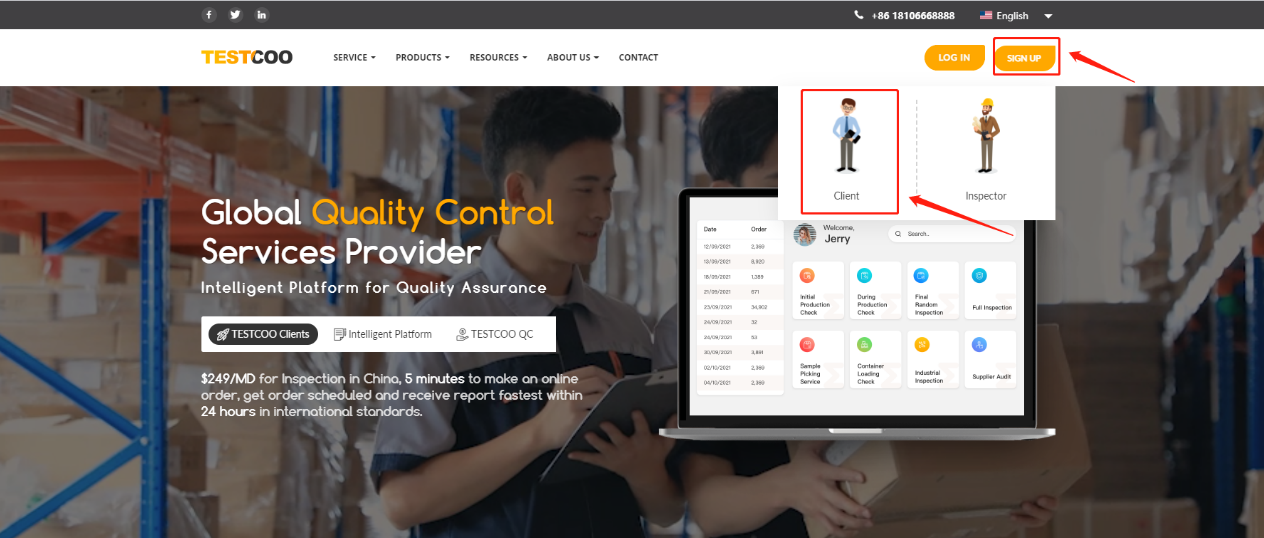 2.Click the inspection service you are interested on the "My Testcoo" page.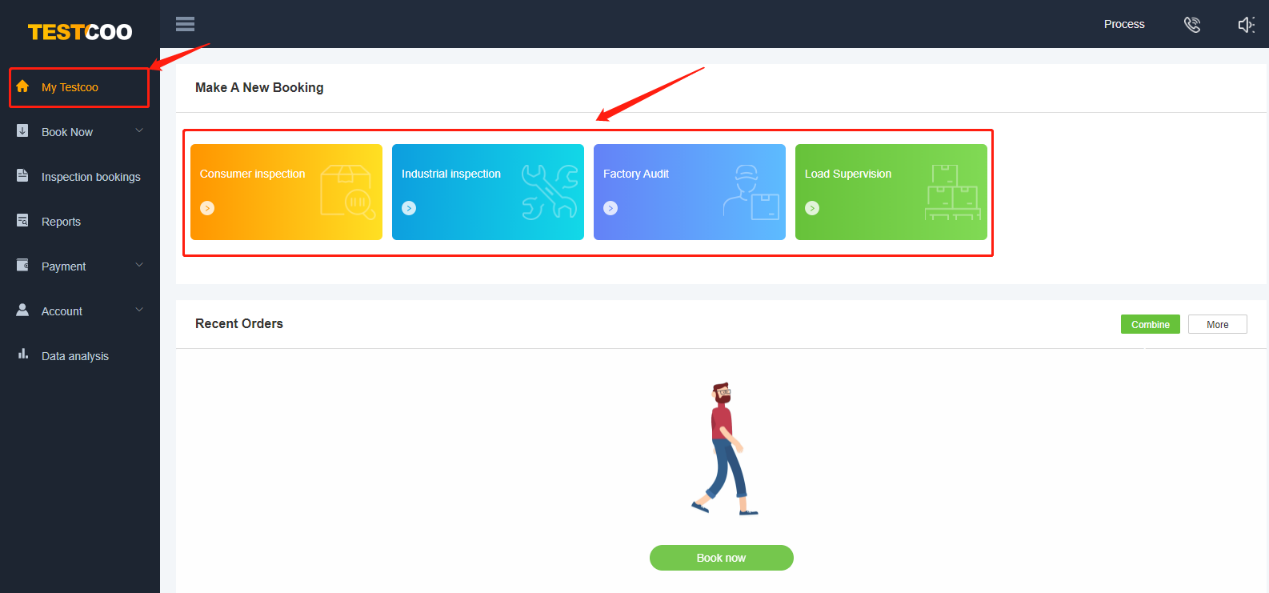 3. Two ways to fill in the inspection's Info:
3.1 Fill the Info directly on website.
Fill in the product Info & Supplier Info & Basic Info.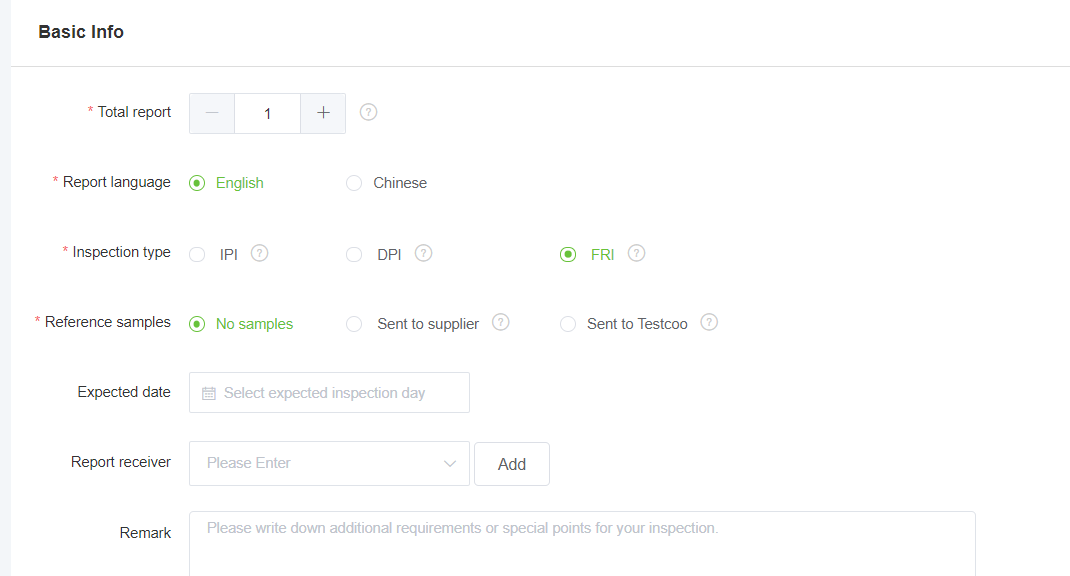 3.2 Download booking template

Fill all information: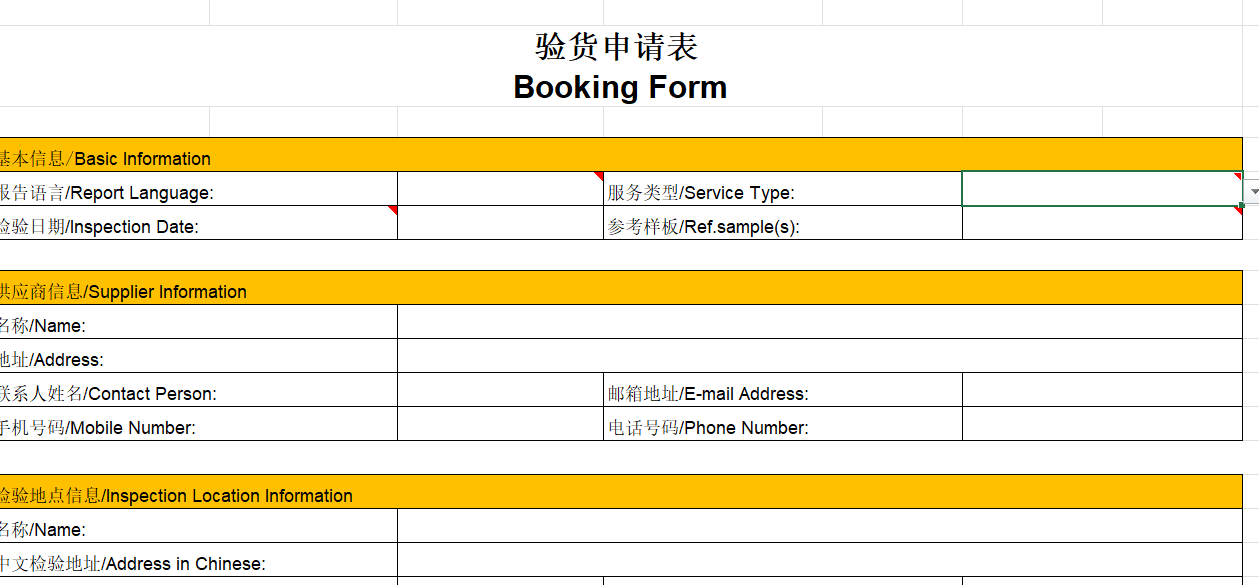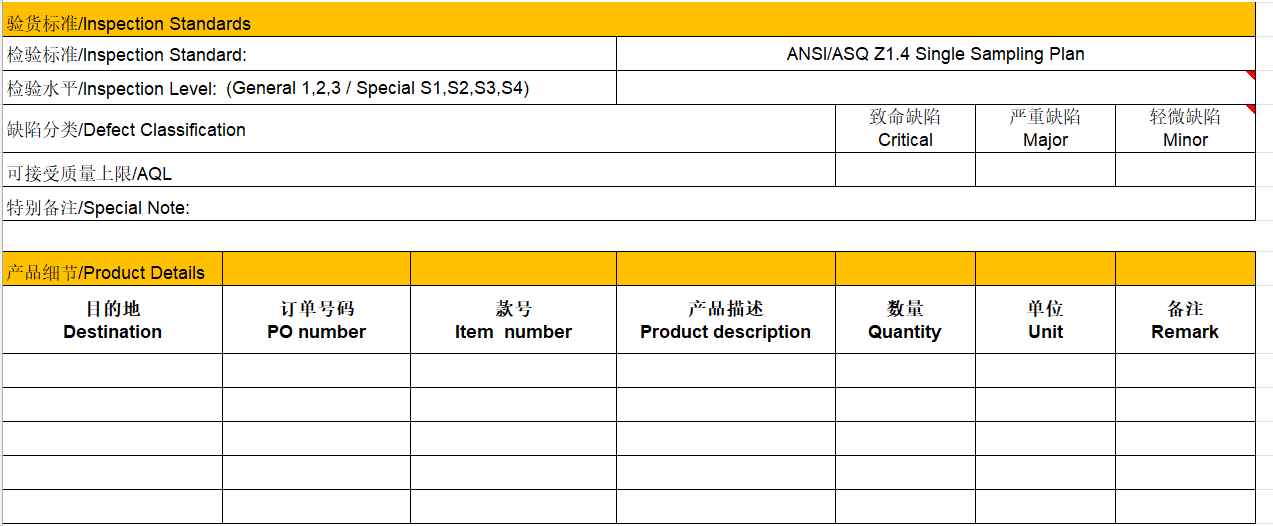 Remark: For Service Type, please refer to the Details Information form.
Then upload the filled booking directly.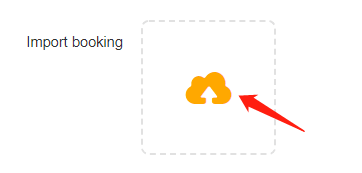 4. Upload product pictures, contacts, inspection requirements, packing list etc. by clicking "File attachment".

5. Please click on the "submit" button to get quotation.

Now Testcoo customer service will offer quotation within 24hours when you can modify your order information.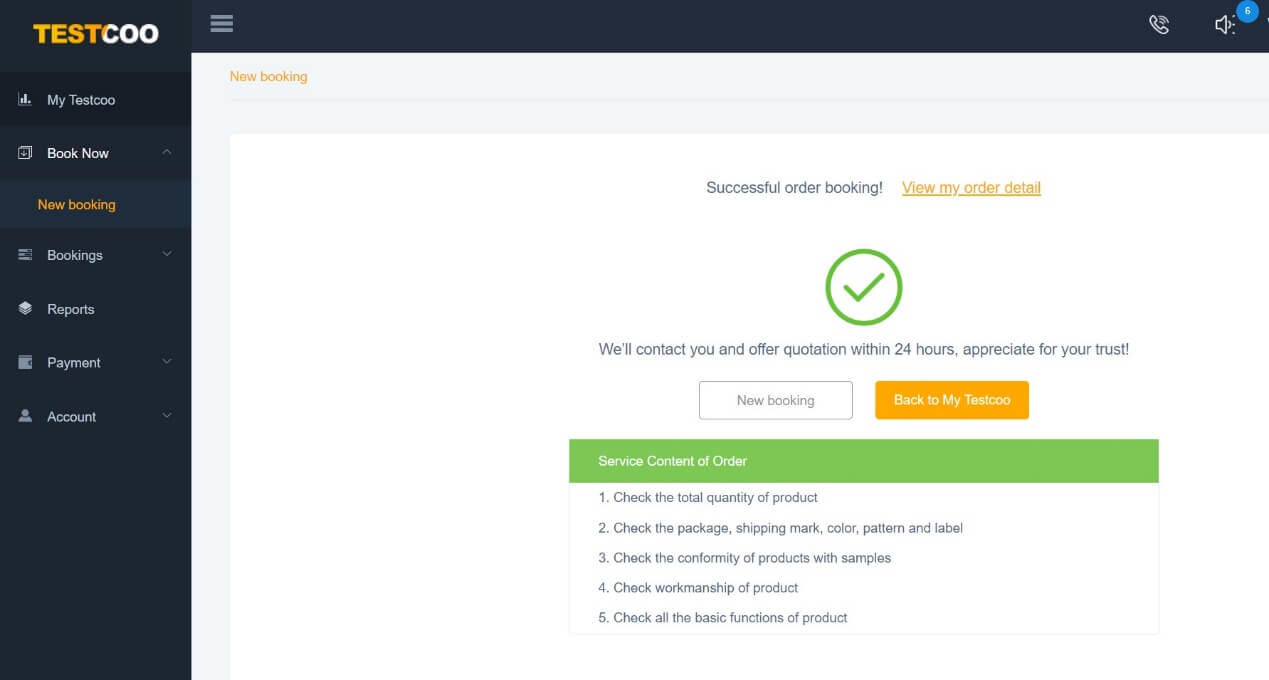 Step 2
1. Payment:
1.1 Please click "Booking" – "Inspection bookings" to find your awaiting payment, and select "Pay"

1.2 Combine payment: Please click "My Testcoo", then find the "combine payment" on the front page, select "awaiting payment" and submit.

1.3 After submission, please select "Currency", "Payment type" on the payment page to complete the payment.

1.4 Please select "Inspection Bookings" and click "Extra payment" to complete the payment If the inspection order incurs any extra expenses during the process.

1.5 The user is permitted to "Close" orders before payment is completed.
Step 3
1. Inspection
1) The user is permitted to view the status of the order if select "Booking" – "Inspection bookings"
2) The user is permitted to select "Cancel" during the inspection process, please note that "Cancel" may have to cover the expenses generated.
2. Report
Please select "Download Report" or online view "Webpage Report" on the Reports page after inspection completed.

Tips:
You are always welcomed to contact us if you have any questions.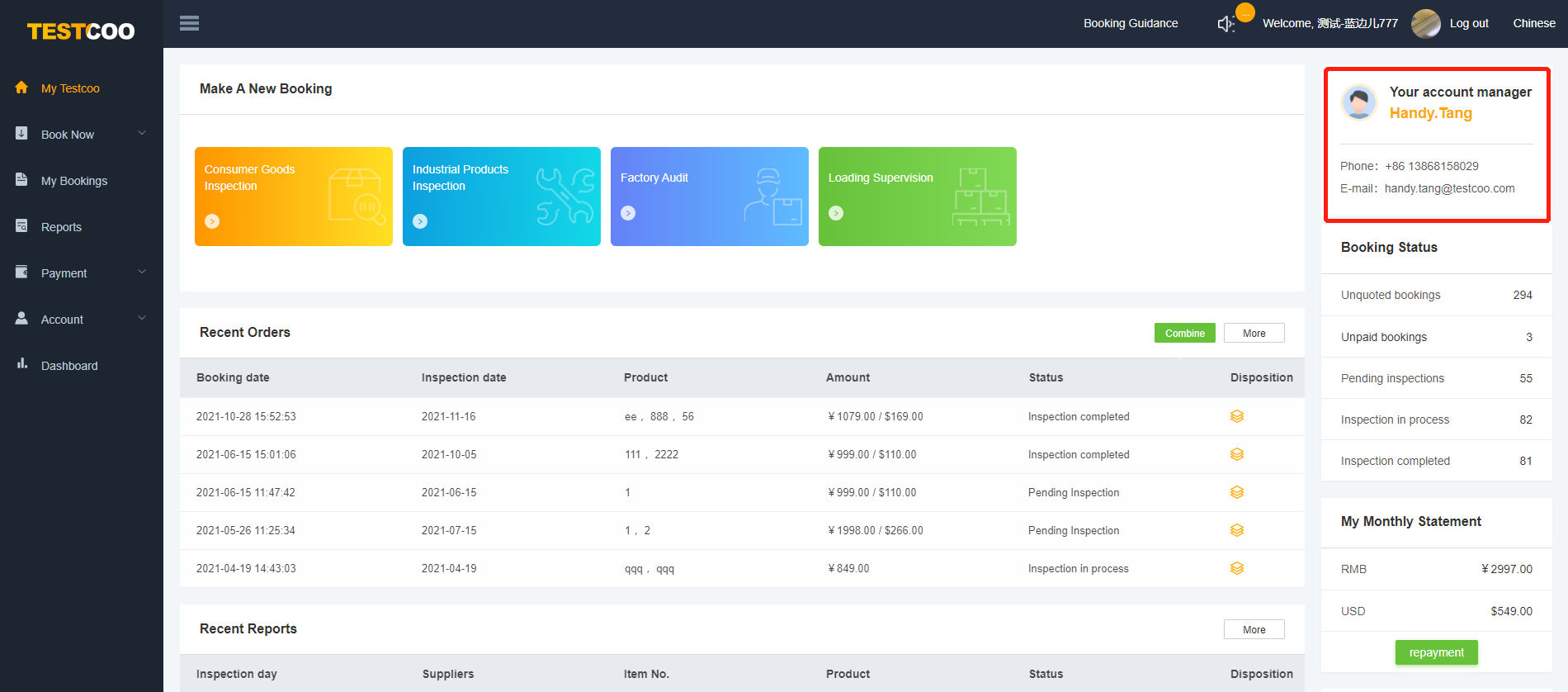 ​​​​​​​