Quality Control Services in Thailand
TESTCOO helps brands and retailers secure their supply chain as a third-party quality control service provider. Whether its product inspection, quality control, auditing suppliers against client or international standards or aiding vendors via corrective action; our team of experts can assist in solving quality related issues with little notice and is at your service where and when you need.
Economy of Thailand
Located in the Southeast Asian Indochinese peninsula, the Kingdom of Thailand shipped US$266.7 billion worth of goods around the globe in 2021. That dollar amount reflects a 13.1% gain since 2017 and a 16.3% acceleration from 2020 to 2021.
The Thailand economy is the 26th largest economy globally in terms of nominal gross domestic product (GDP) and is the second-largest economy in Southeast Asia (SEA), behind Indonesia. However, it only ranks 85th in the world in GDP per capita and only ranks fourth in the SEA region, behind Singapore, Brunei, and Malaysia.  The country has a population of 70 million and a labor force of 33 million.
Major Industries of Thailand
The Thailand economy is categorized into three sectors: agriculture, industry, and services. In terms of agriculture, the country is considered the largest producer of natural rubber and ranks among the top rice producers and exporters globally. The agricultural sector employs 49% of the country's labour force but only contributes 8% of the GDP. With the surge of goods and services exports from Thailand, agriculture's GDP contribution is on the decline. 
The top industries in Thailand are electronics, steel and automotive. The country serves as an assembly hub for international car brands and also manufacturers electrical components and appliances, computers, cement, furniture, and plastic products. Meanwhile, the service sector comprises 58% of GDP.
The top exports from Thailand include; vehicles, electronics, plastic, rubber, meat/seafood, medical apparatus, fruits, mineral fuels, gems and precious metals. Among these exports, gems and precious metals are among the fastest-growing in sales by 14.9%. Major export partners are China, Japan, the United States, the European Union, Malaysia, Australia and Singapore.
Electronics Industry in Thailand
The electronics industry is one of the most impactful industries in the manufacturing sector in Thailand. In 2021, electronics products were Thailand's main exported products, amounting to over 42 billion U.S. dollars in value, leading other major product groups such as automotive, food, and machinery and equipment.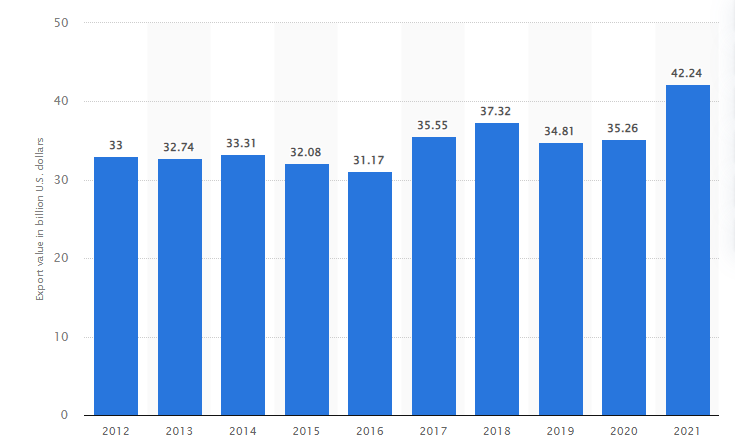 ​​​​​​​
​​​​​​​Export value of electronice in Thailand

Thailand's geographical advantage at the heart of ASEAN, a strong supply chain, skilled human resources, and attractive investment policies make it the perfect location for global players in the smart electronics sector such as Delta Electronics of Taiwan to setup manufacturing facilities.
After the COVID-19 pandemic, the electronics manufacturing industry was expected to recover in 2023 due to technology development plans, especially for the production of electronic parts driven by 5G enrollment. The Thai government also promoted the electronics manufacturing industry to support the smart electronics industry as a part of the targeted industries in the Eastern Economic Corridor (EEC) development plan.
Electronics Manufacturers in Thailand
Here are some of the electronics manufacturers in Thailand:
KCE Electronics Public Co. Ltd.
Delta Electronics (Thailand) Public Co. Ltd.
Summit Electronic Components Co. Ltd.
Cal-Comp (Thailand) Public Co. Ltd.
Team Precision Public Co. Ltd.
Factory Consultant Co. Ltd.
Hana Microelectronics Public Co. Ltd.
SVI Public Co. Ltd.
Stars Microelectronics (Thailand) Public Co. Ltd.
Nepcon Thailand 2021
Quality Control and Inspection Service Coverage in Thailand
Testcoo experienced team of inspectors and auditors is available nationwide in Thailand
Bangkok
Samut Prakan
Mueang Nonthaburi    
Udon Thani
Chon Buri    
Nakhon Ratchasima
Chiang Mai
Hat Yai
Pak Kret
Si Racha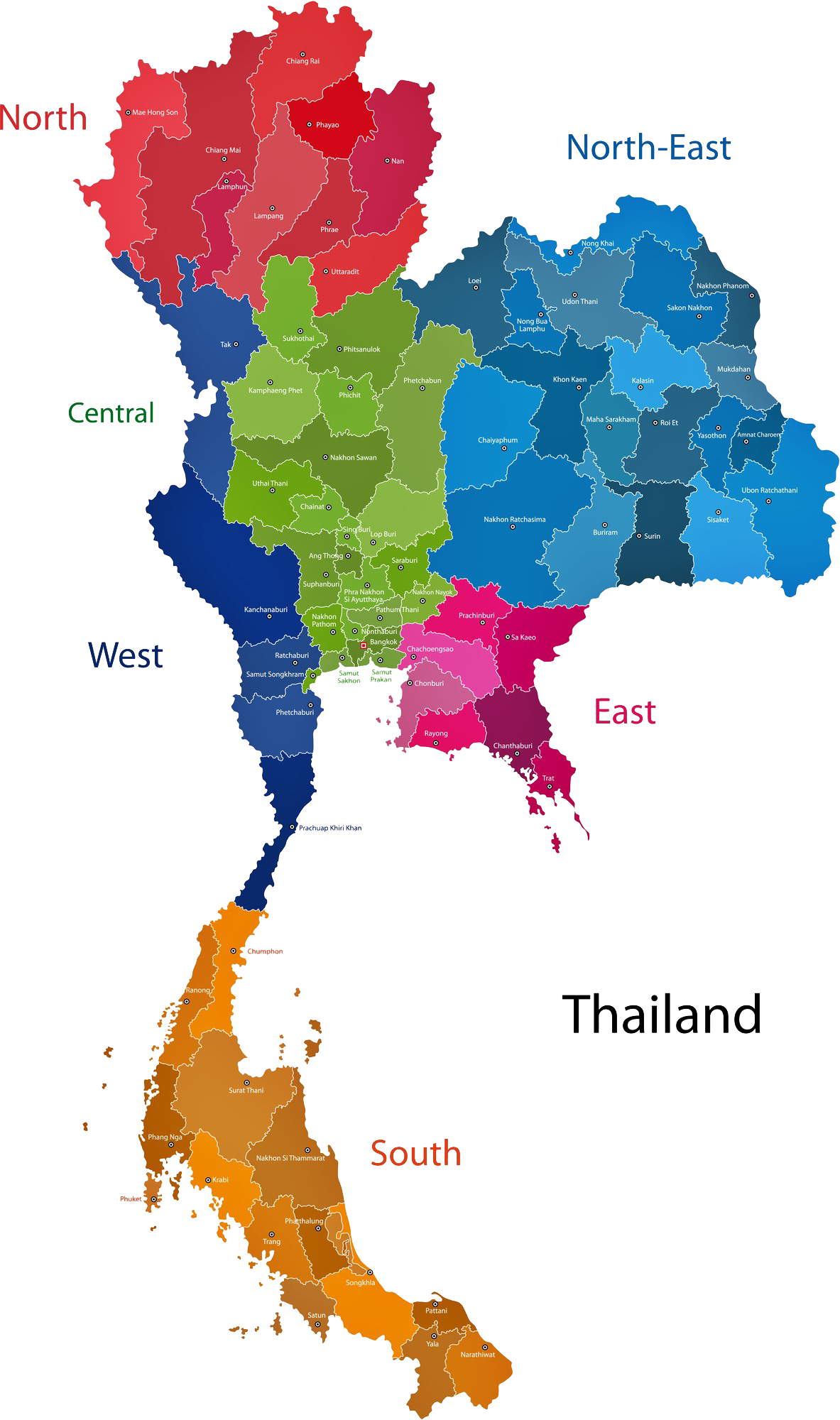 Testcoo Devise a Plan and Find Solution to the Buyers in Thailand
Get in Touch With Us to Find the Quality Control Solutions
Bridge Liu
Quality Control Specialist
bridge.liu@testcoo.com
+86 18106668888

Free Sample Report Performance Quality Control
Download a sample report to keep control of your supply chain!