How to Improve Quality Control in Your Pet Products Manufacturing?
TESTCOO/April 18, 2023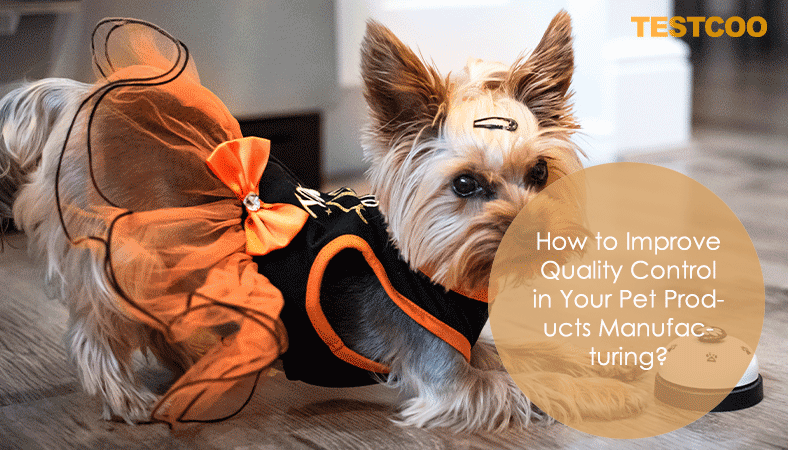 Surges in sales. By every metric, the pet products industry represents one of the most lucrative opportunities for online brands. Are you also looking to buy pet products from China in bulk? How to ensure your pet products quality control and manage your pet products manufacturers?
Globally, the pet care market has grown to $261 billion in 2022 and is expected to witness more than 7% CAGR from 2023 to 2032. As the market is growing rapidly, more and more sellers would like to earn enough profits by expanding the pet product business. People will never stop loving their pets, which means there will always be demand in this field.
​​​​​​​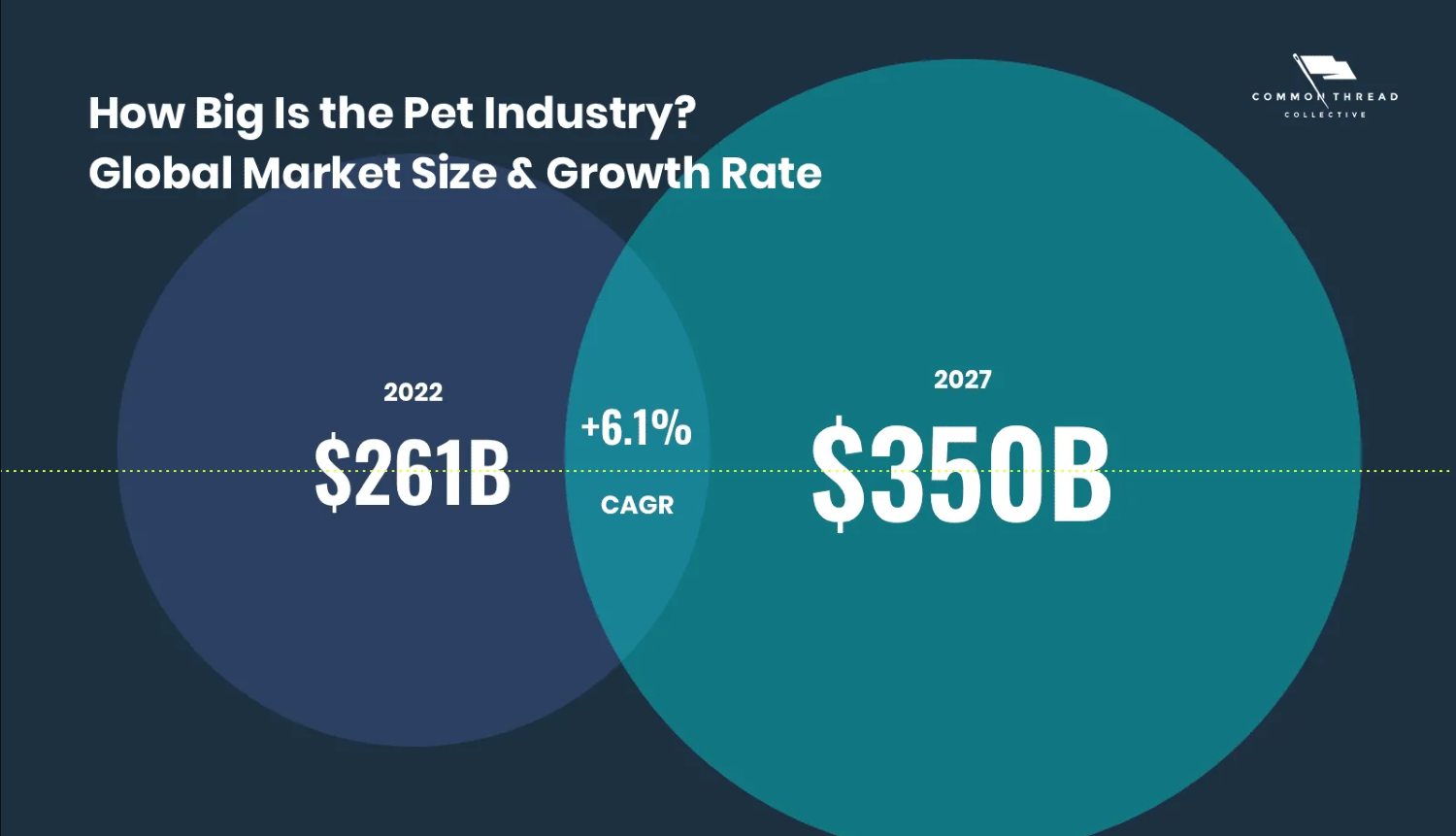 ​​​​​​​
Source: common thread
More and more buyers are looking for the best and cheaper pet products. China, obviously is one of the best places to procure what they want from. Sellers wholesale from Chinese pet products manufacturers because they are famous for their quality and low price.
Chapter 1: What are the types of pet products you can import from China?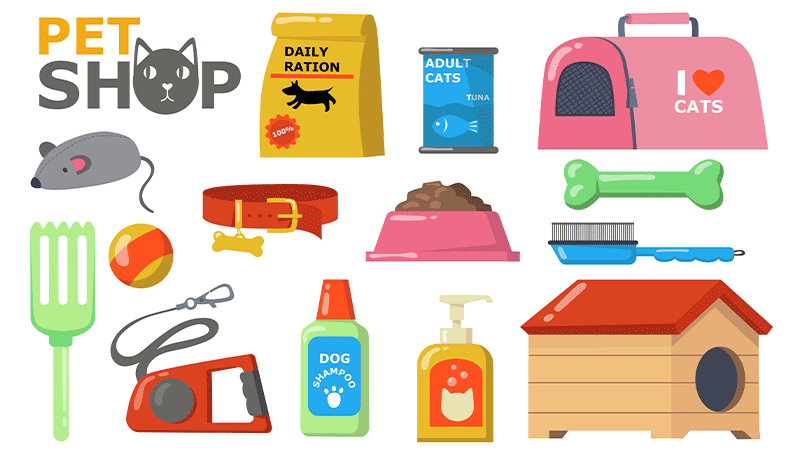 Pets are considered members of the family among the vast majority of pet owners. The increasing knowledge about animal welfare and well-being has led to the increasing popularity of pet care products. Pet products are different in categories, such as pet and animal food, health and hygiene products, toys, furniture, collars, bowls, and feeders.  
There are various categories of pet products that you can import from China. Apart from the usual ones, there are many unique products also available if you do an extensive search.
Some of the most popular categories available are mentioned below.
•  Pet tracking devices
•  Cat scratchers
•  Automatic cat toilets
•  Pet textiles
•  Pet travel accessories
•  Cat/dog sofas
•  Pet furniture
•  Fish aquarium
•  Cages for Rodents
•  Pet grooming brushes
•  Medicated pet shampoo
•  Nail trimmers
•  Bed warmers for indoor pets
Chapter 2: 16 Best Pet Product Manufacturers in China
Shanghai Fantastic Pet Product Co., Ltd. was set up in 1996 and specialized in pet products and accessories. The products are sold in US, UK, Europe, Japan, Australia, Mexico, Argentina, and Russia.
They deal in toys, catnip toys, danglers, and cat scratchers. The company are both ISO 9001 and BSCI certified.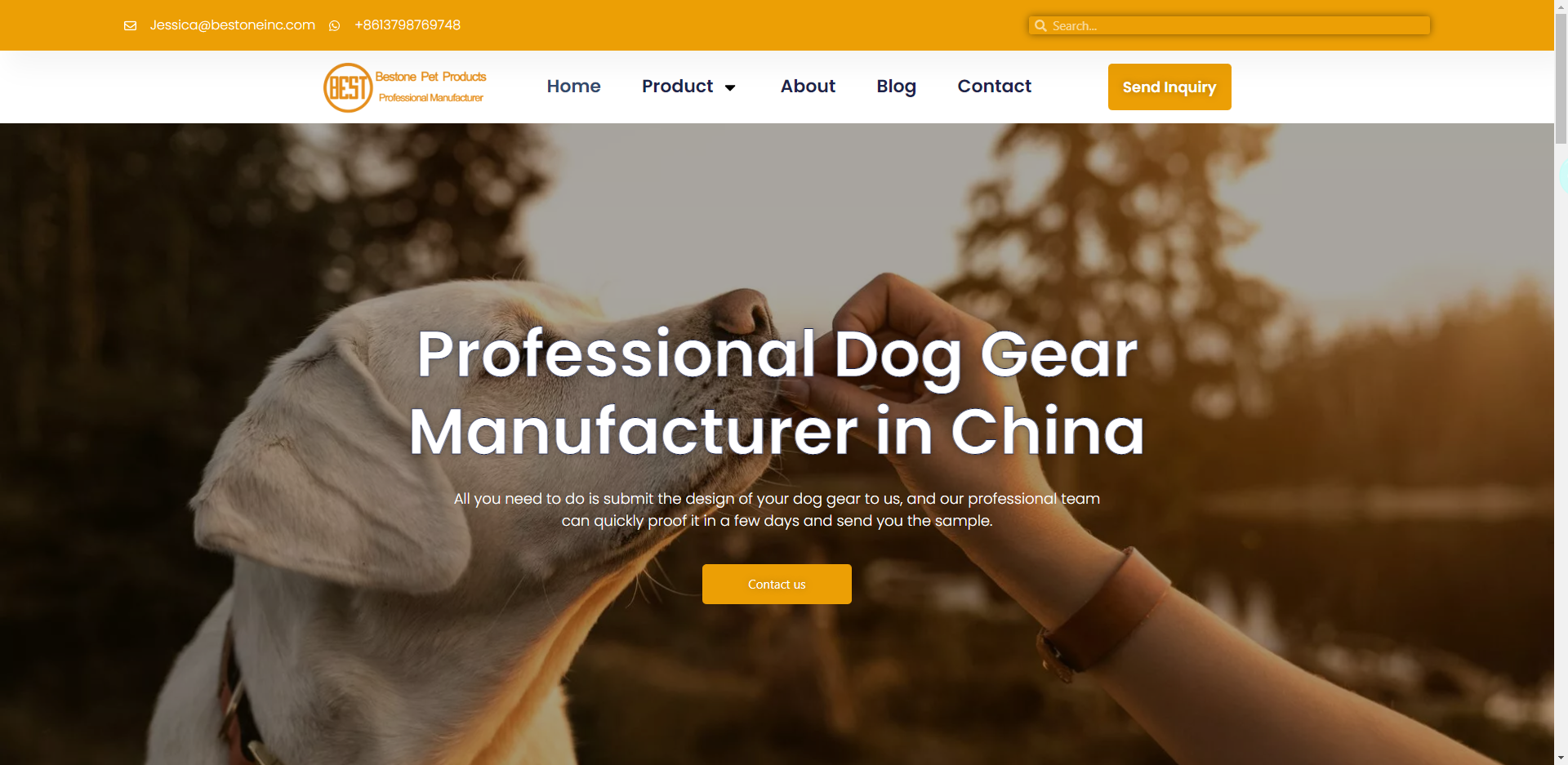 Bestone Pet Products Factory is an ODM & OEM manufacturer with 15 years of experience in the pet product industry.
It specializes in the manufacturing of dog gear, such as dog collar, dog leash, dog harness, dog clothes, dog poop bag etc.
And export to Europe and USA, offering consultations, analysis, Quality Assurance, and One-stop Logistic services.

Founded in 2014, the company focuses and specializes in pet product manufacturing. Most of their products are being exported to Southeast Asia, North America, and Europe.
Their research and development team works around the clock to come up with new, innovative and unique pet products.
Their hit products include pet toilets and food bowls. These are highly appreciated because of their modern design and affordability. They make products for cats, fish, and dogs.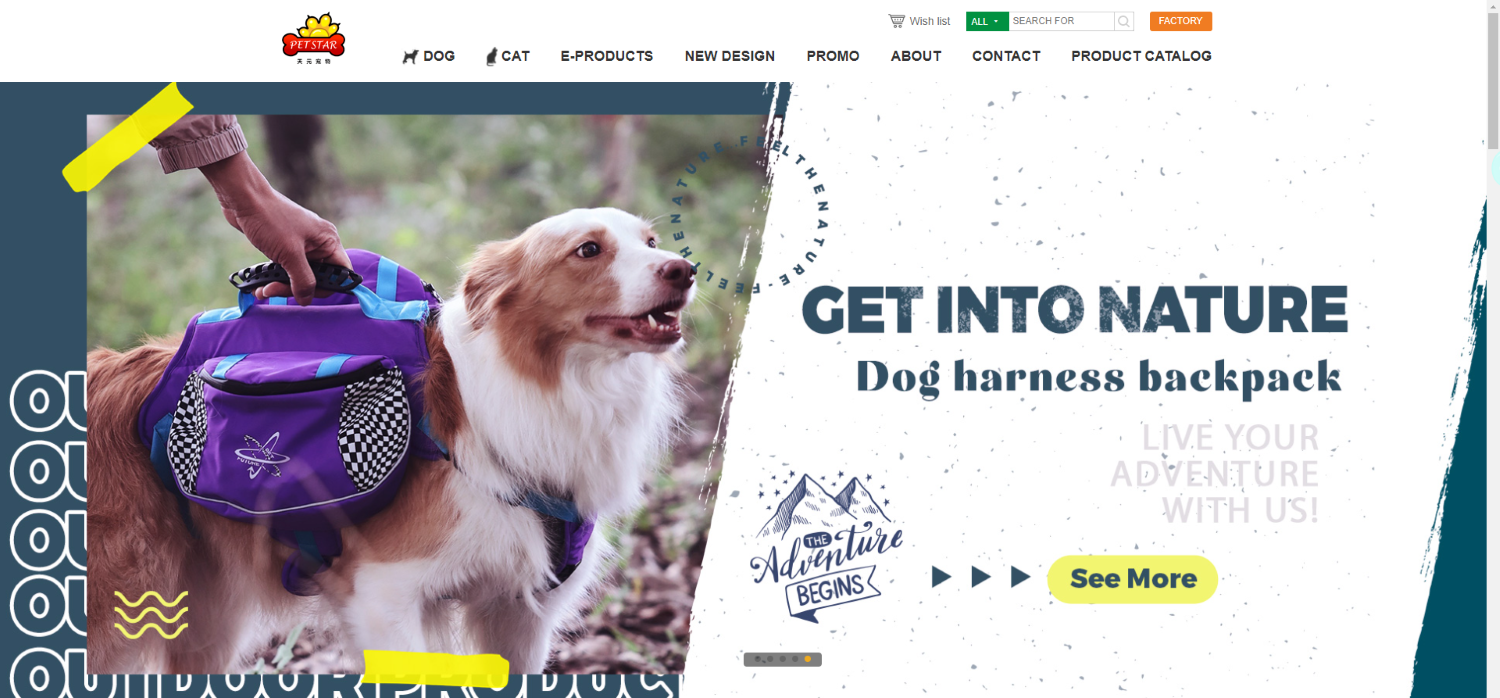 Hangzhou Tianyuan pet products factory was found in 1998. They are a trading and manufacturing company that specializes in pet product manufacturing and exporting.
They are currently producing 8 categories of pet supplies which include supplies for dogs and cats. They mainly produced pet beds, pet cushions and houses, pet plush toys, dog clothes, cat scratch trees.
They conduct proper research and development. They design and then develop a pet product. With this pace, almost 80 products are launched monthly.
They make use of the latest technology with the help of which they make many electronic products. These include electronic laser toys, smart feeders, mice for cats which are mechanical and much more.
Located in Guangdong Province, Foshan Shengya is a manufacturing company. It specializes in producing products for all types of pets.
There are more than 20 varieties of pet cages available. For instance, hamster cage, birdcage, dog cage etc. The manufacturing unit is huge and spans over 40,000 square feet.
Everything is done on the premises. There is a welding unit, an injection unit and a unit for coating and packaging the goods produced.
They also offer a customization option. So, if you are looking for a manufacturer to make your cat litter, rodent cage or bird aviaries, this is the place to go.
If you are looking for the highest quality pet products, E-You is the place to visit. It is a one-stop solution as it offers a wide range of pet products.
The products are better than the average supplier and the range of products is better. For instance, pet bowls, rope, carrier and mats, waste bags and dispensers, pet tanks etc are all available.
A very noticeable feature is their after-sales service. They have an extra customer relationship team and their after-sales services are the best in town!
The manufacturing company was launched in 2001. Since then, there is no looking back. They specialize and lead the market in pet grooming gadgets. They have grown a lot over the past 2 decades.
Now, they own two plants. One is the manufacturing plant and it is the trading company. Some of the popular products are pet bristle brushes and pet rake comb.
8. Ainong Biotech Co., Ltd
It is a manufacturing company that has gone out of its way to make sure that they make high-quality products only.
Even though they follow a very strict quality standard, the prices they offer are compatible. Their products are safe and high-quality and also animal-friendly.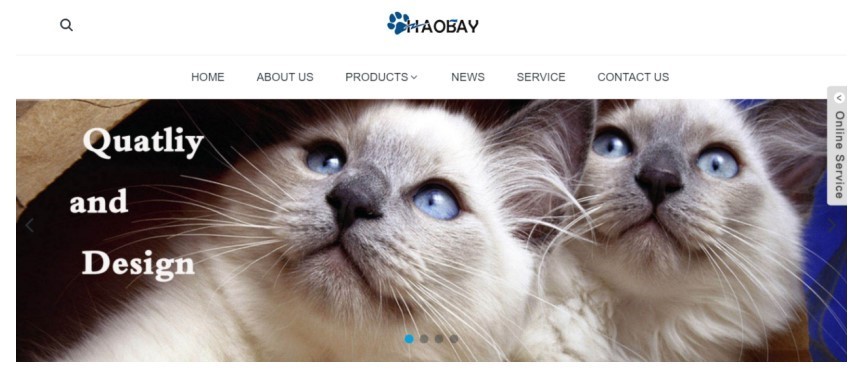 They specialize in designing and producing furniture for cats. They are located just 30 minutes away from the airport at Wenzhou and just 10 minutes away from the rain station. This makes it an ideal location for prospects to come and visit.
With more than 100 workers and a 10,000 square meter warehouse, the production capacity per month is around 20,000 units.
Clients from all over America, Europe and Asia buy their cat trees, pet furniture and pet beds. All their products have passed the CA65 and REACH test which shows they are stable and high-quality.
Established in 2006, they started modestly. They used to produce only dog coats and sweaters. Once they made a place in the market for themselves, they started expanding their production lines and added variety.
Today, they are not only the top manufacturing but trading and wholesale company of pet products in China.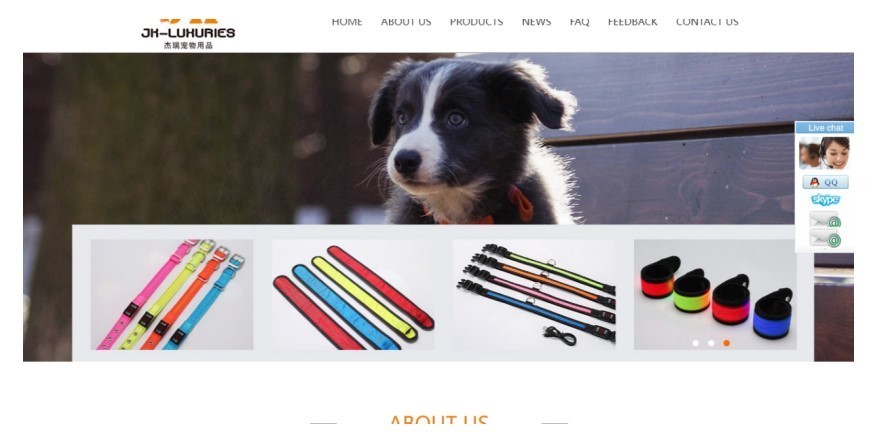 They were established in 2008. They offer a wide range of LED pet products to their customers. To keep their quality top-notch, they provide customers with credit standing and quality control.
Most of the products being sold by them are private mould and patented. This shows what high-quality products they manufacture and design.
Even though the company was formally established in 2014, it did not join the pet industry until 2017. Before that, they only used to make plastic and rubber raw materials.
In 2017, they entered the pet toy manufacturing industry. The products sold by them hold intellectual property rights in China.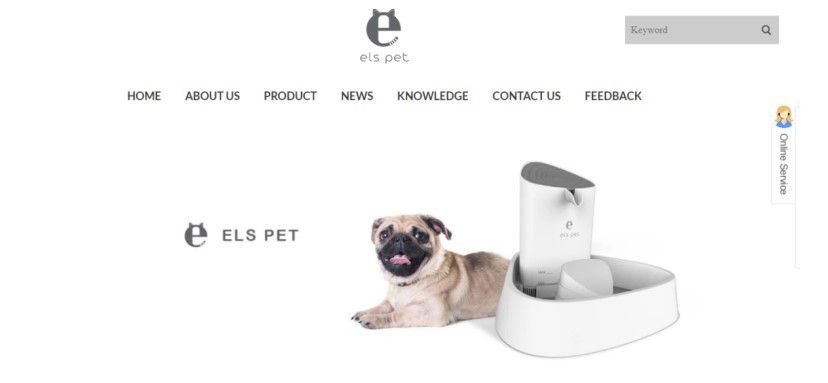 ​​​​​​​
It has been operational only for 5 years and still has made a big impact with the quality materials they are offering. Only in the last 2 years, they have expanded to 8 production lines.
In such a short time, they have achieved the ISO9000 certificate. Their products have also reached RoHS, SGS and many other certifications.
If you are looking for variety, Longnew is the place to check out. They have been producing amazing pet products for a long time now.
Their main categories include dog collars, coats, shoes, bandanas, etc. They aim to provide innovative products to the customers.
Their range is unique, fun, and cool. They offer you pet poop bags with funny designs, cat plush toys, chew safe toys and much more. Their prices are affordable and you don't need to pay a lot for new and innovative products.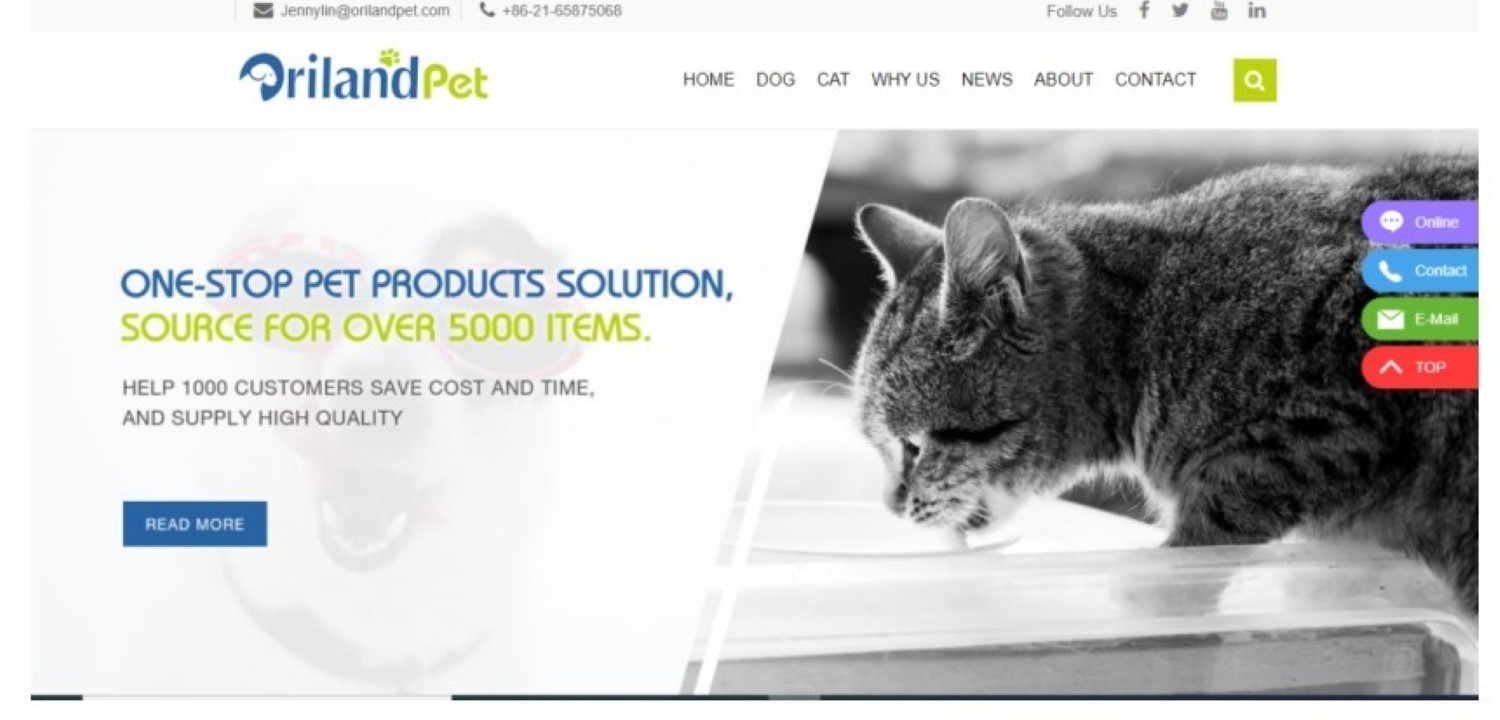 ​​​​​​​It is one of the oldest and most reliable manufacturing companies of pet toys in China. They were established in 1985 and have been in the business for more than 40 years.
They offer a full range of quality pet products like collars and leashes, pet toys, feeders, cat trees etc. They hold a marketplace advantage as an OEM and ODM manufacturer.
They were established in 1996 and only used to supply pet products. Their main products included daily products for rabbits, dogs, cats and smaller animals.
You can get pet cleaning tools, safety gates, furniture, toys etc. They have a minimum order quantity of 500 units.
If you want a one-stop place to buy different pet products, Wenzhou Haobay Pet Products Co, will be a good option.
You can get pet tress, cushions, scratchers and many other products from here. The after-sales service is amazing and they make you feel at home.
They are a B2B business website that offers good quality pet products in bulk. You can choose the product you like and make a deal with them.
You will probably get a high-quality product at very economical prices.
Chapter 3: How to Check If a Supplier is Qualified or Not?
It is vital to collaborate with a qualified supplier sourcing goods from China which helps you avoid risks and scams like poor-quality products, delay deliveries, product recalls, and safety. A suitable supplier can have a significant impact on your product quality and your reputation in the industry.
Finding a qualified supplier can be daunting, especially when you are an amateur importer or new to sourcing. We will discuss some key factors to help you evaluate a supplier's qualifications.
1) Experience and Industry Knowledge
The first factor to consider when evaluating a supplier is their experience and industry knowledge. The more experience a supplier has in the industry, the more likely they are to understand the challenges and requirements of sourcing products. 
A qualified supplier should be able to provide you with profiles evidence about their history in the industry, including clients that used to work with and projects, even some valuable research achievement that gone.
2) Production Capacity and Lead Times
Another factor to consider is the supplier's production capacity and lead times. A qualified supplier should be able to produce the volume of products you require within the required timeline. 
Discuss production capacity and lead times with the supplier before signing any agreements to ensure they can meet your needs.
3) Quality Control and Certifications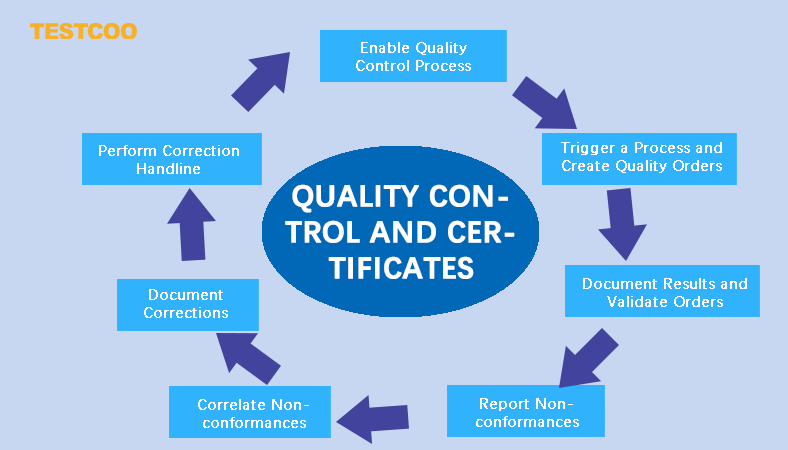 Quality control and certifications are also essential when evaluating a supplier's qualifications. A qualified supplier should have a well-established quality control process in place to ensure that their products meet the required standards. 
Look for suppliers that have third-party certifications, such as;
ISO 9001
BSCI (Business Social Compliance Initiative)
Import And Export License
Learn More about BSCI: amfori BSCI Social Compliance Audit: An Efficient Method to Evaluate Your Supply Chain
4) Supplier Audit Conduction
​​​​​​​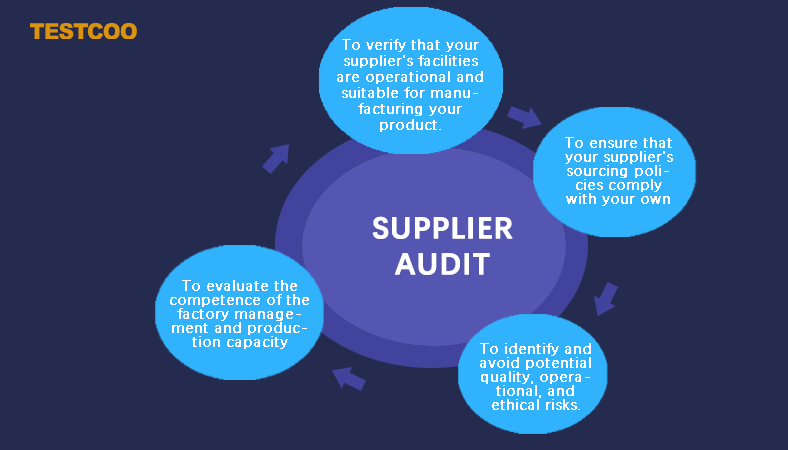 You should also conduct a supplier audit to discover:
Is the supplier a scam?
Is this supplier a real manufacturer but a middle man?
Is the supplier certified?
What are the possible risks in working with this supplier?
Is the supplier able to manufacture my products?
What are their manufacturing capabilities?
Check here to learn how to find a qualified third-party inspection company: 7 Factors to Consider When Choosing a Right Third-party Quality Control Service Provider
You need to hire a third-party quality control company to help you identify potential issues with a supplier's quality control processes, manufacturing processes, or supply chain management. 
Learn more about factory audit service in China: Supplier Audit
5) Communication and Responsiveness
Good communication can help avoid misunderstandings and delays in the supply chain. Therefore, a qualified supplier should have strong communication skills and be responsive to your inquiries. 
So, discover suppliers that have transparent and open communication channels, and respond to your inquiries promptly, which can greatly improve efficiency.
6) Reach Testing
REACH testing is essential, especially when importing pet products from a supplier. REACH (Registration, Evaluation, Authorization, and Restriction of Chemicals) is a European Union regulation that governs the use of chemicals in products sold within the EU. 
If you are importing products from a Chinese supplier to the EU, you may need to perform REACH testing to ensure that the products do not contain any restricted or harmful chemicals. 
Moreover, REACH testing involves analyzing the product's composition to identify potentially harmful chemicals. A third-party testing laboratory or the manufacturer can also perform this testing and provide the importers with a REACH compliance certificate or test report.
Chapter 4: How Can You Confirm the Quality of the Pet Products Being Sourced from China?
​​​​​​​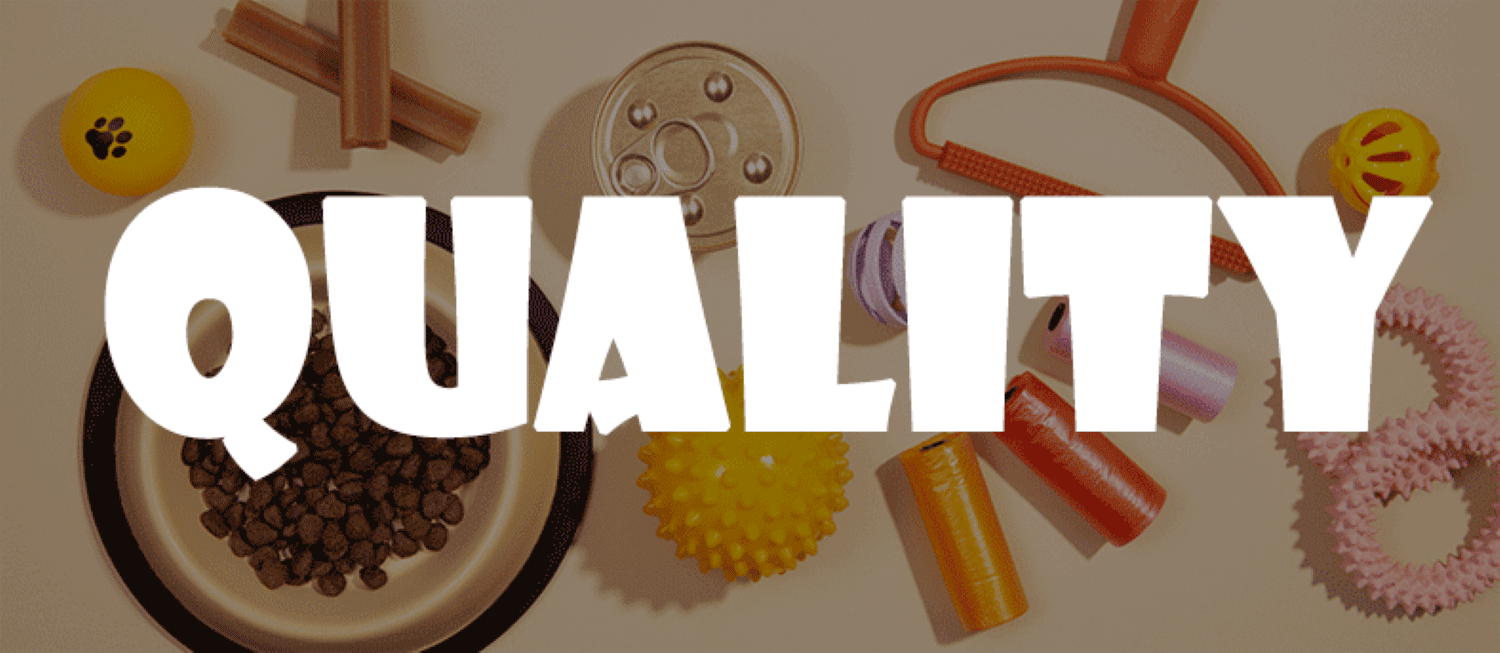 ​​​​​​​
With the hundreds of suppliers in China of pet products, how can you confirm the quality of the pet products you are buying? One of the effective ways is to get a quality inspection representative to go in check how the product is as following factors.
1. Safety of the Pet Products
The first thing to check is whether the product is safe for pets or not. This can be done by checking and using the product. For items like trackers, seat belts, collars etc, it is easier to check. You can see the sturdiness and how firm and tight the grip of the device is.
If things like pet food, check the ingredients. Pet toys are difficult to check. You can ask the supplier to provide a sample and make a pet use that product under regulatory conditions.
2. Chemical requirements of pet product
Just like the other products, there are some chemical requirements for pet products. Ask your agent to check for those. See if the required chemical tests have been done before sending the product to the importer.
3. Performance test
Performance testing is done when you want to see how well the product is performing. This is also applicable to pet products.
It is preferable to perform testing on the pet products you are importing to ensure it is of the highest quality. Moreover, performance testing also shows why your product stands out from the rest.
4. Reliability of pet product
Unlike other items, pet products are not FDA approved. The foods items are but not the rest of the products. The reliability, safety, effectiveness etc are all determined by the manufacturer.
So, it is important to check the pet products for reliability. See if they perform as the manufacturer has stated that they will perform.
Find out how your inspector performs an onsite quality control inspection for pet products in China.
Pre-Shipment Inspection for Pet Products in China-Onsite quality control check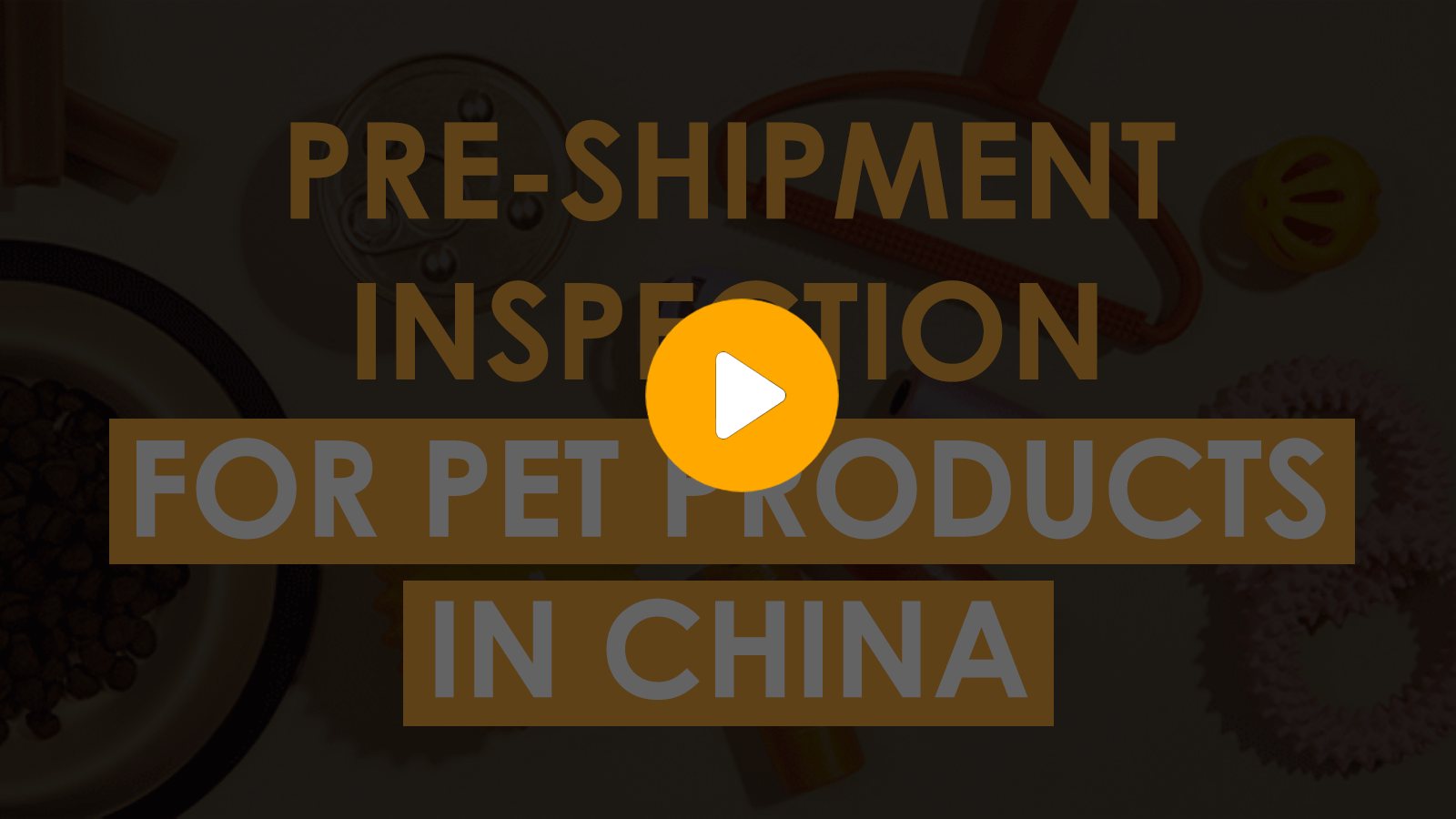 ​​​​​​​
Chapter 5: How does a Pre-shipment Inspection for Pet Products work?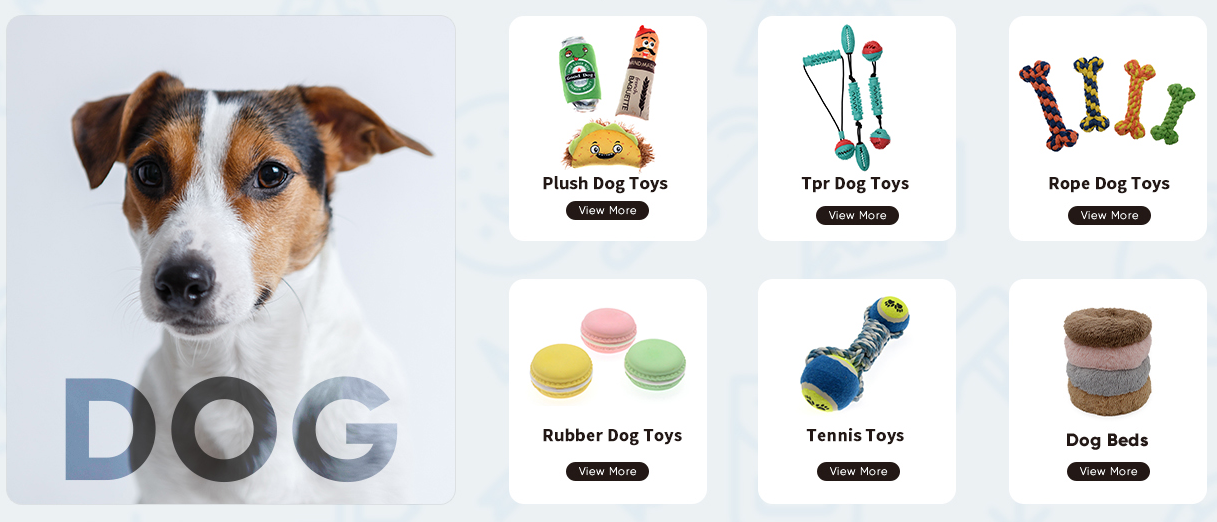 ​​​​​​​Pre-shipment inspection is reliable by most of the buys. It acts as a final check to evaluate product quality, packaging, product labeling and carton markings and ensure that items are correctly packed and meet the requirements of your customer.
1. Quantity Check (shipment quantity and packed)
The inspectors count the shipping cartons to verify the correct quantity. In addition, this step ensures that the correct number of products and boxes will be sent to the correct destination; therefore, the pre-shipment inspection can be agreed upon between a buyer, a supplier, and a bank to initiate payment for a letter of credit.
2. Packing and Marking Verification
Based on the sampling plan, the inspector selects a predefined number of products at random. Check the whole process for open package step by step, and each package material will be verified per requirement.
The package per each carton, unit can be verified, but for all sale unit package, only the main key info can be verified for each, like the SKU#, Barcode or any other the identification for the SKU.
3. Product specifications (weight, appearance, size, colors)
Quality control inspectors check product dimensions, material and construction, weight, color, marking, and labeling. If the pre-shipment inspection is for garments, the inspector checks whether correct sizes have been assigned to the shipment and that the sizes correspond with production dimensions and the labels.
4. All possible functions and possible on-site tests (safety, printing, criteria, etc.)
Your pet products are then tested to make sure that there are no functional defects.
Bringing pet products to a global market successfully involves building safety and quality checks into every step of the production process across the entire supply chain.
Physical inspection and appearance inspection check the shape, size and color of the pet products based on the sample or description on instruction manual.
Chapter 6: What is a Pre-shipment Inspection Report for Pet Products?
A Pre shipment inspection report is compiled by the inspector in charge. It explains the findings of pre-shipment inspection performed before the production of batches of products is complete.

The inspection report should include images to visualize the defects discovered, explaining where the products failed to meet specifications. The PSI report is attached to the documents for the shipment, like the bill of lading, and accompanies the shipment from the factory to the client. The inspectors then issue a pre-shipment inspection certificate.
Sample Report for Pet Products Inspection
The inspector sends the pre-shipment inspection report to the buyer to countercheck whether the manufactured batches conform to agreed-upon specifications. If the batch fails the inspection or certain regulations, the inspector compiles a PSI report with a detailed account of inspection and an overview of the findings.
Download the Sample Report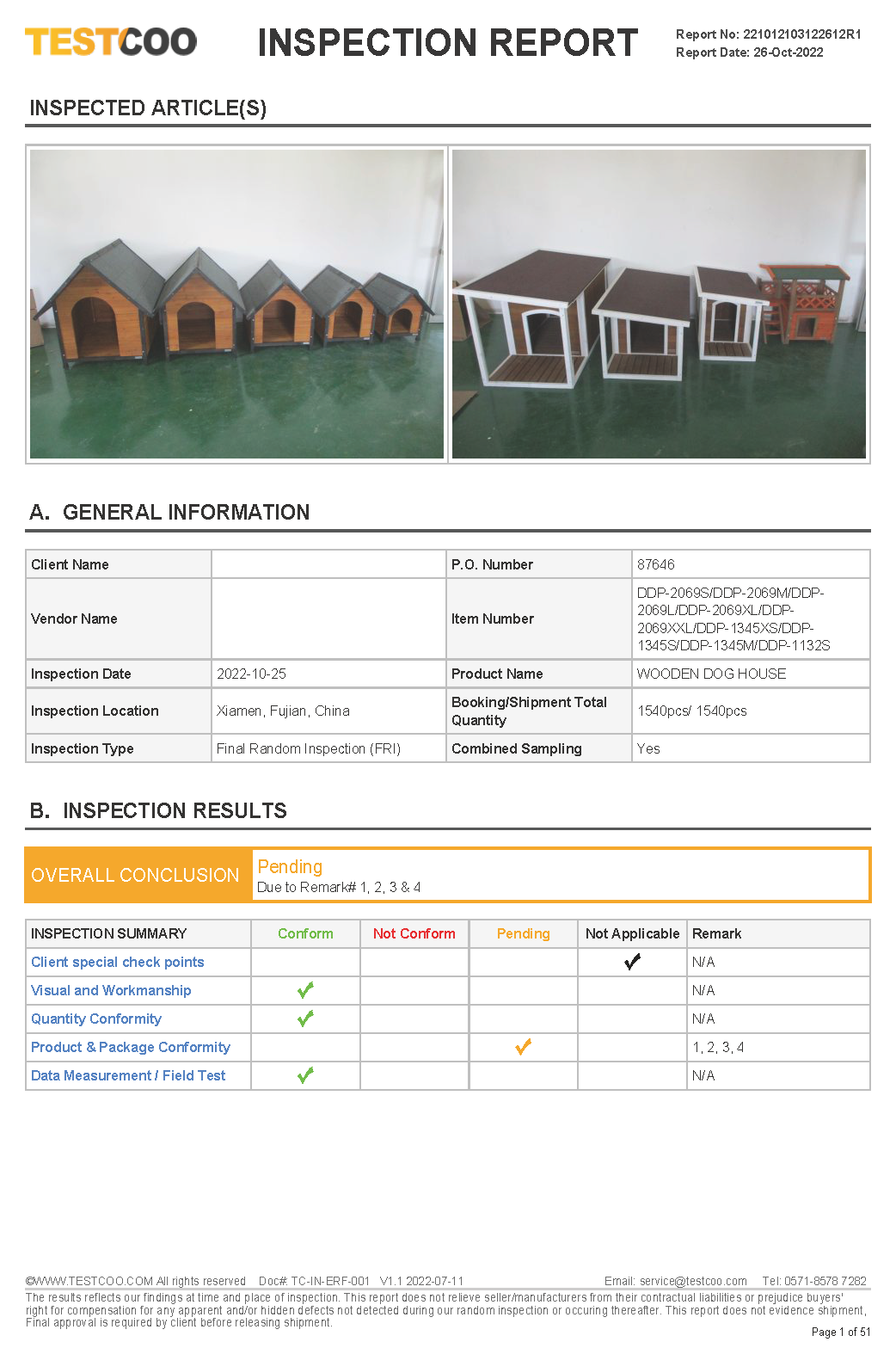 Conclusion
Pet owners are now scrutinizing products more heavily than ever before. Brands need to work extra hard to ensure that their products are fit for use and free of safety hazards. Employing a third-party inspection company is crucial step for your pet products business.
Testcoo ensures your pet products quality control such as pet beds, cat trees, pet collars, pet electronics, pet clothes, pet leashes, pet harness, pet grooming.

You'll find just the right products to meet the needs of your customers.