Full Inspection Service in China-Guide
TESTCOO/May 31, 2023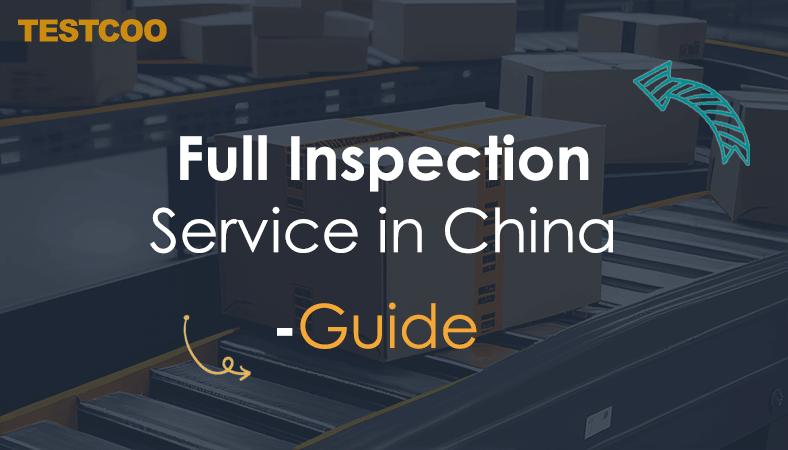 It is a crucial step to conduct product inspections when importing from China and Asia countries to ensure the quality for your products.  As a global leader in manufacturing and exports, China is a popular source of a wide range of products on the other side, it can be challenging to ensure the quality and safety of the products.

Full inspection service in China is regarded as an effective solutions for this and it's essential to have a clear understanding of the full inspection process to ensure the safety and quality of the products being imported.
Chapter 1. What is Full Inspection in China?
This chapter explains full information about Full Inspection in China. It covers the benefits of full inspection in China for importers and traders. It also puts light on different entities that can help importers or brands with a complete product examination in China.
1. What is full inspection in China?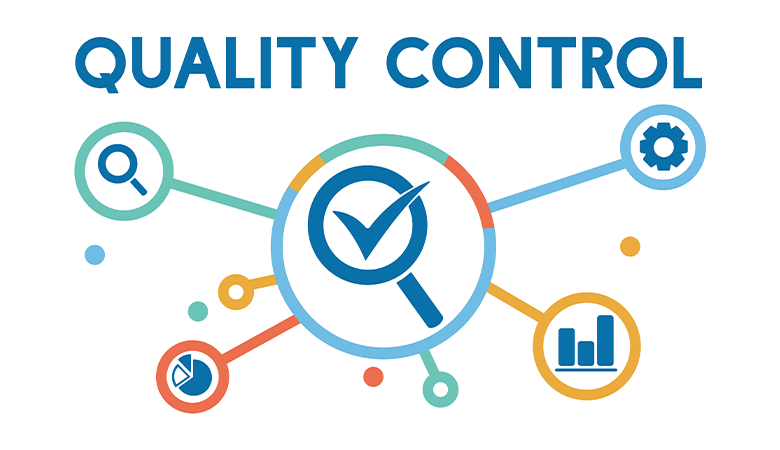 Full Inspection in China, also known as piece-by-piece product inspection or 100% product inspection, is a unique quality control process that helps ensure each product's quality before shipping. Generally, Full Inspection focus on the workmanship and basic function of the products.
By inspecting each product piece by piece, a full inspection is simply the safest way to ensure a nearly 100% qualification rate and to spot any defect in your manufactured products. It helps to ensure that all quality control requirements of the products are met.
2. Why is Full Inspection Essential while importing from China?
Full Inspection service in China can help you import your required quality products and avoid scam risks, especially when sourcing wholesale products in bulk from a Chinese supplier. It is critically important when importing goods from China because it can serve you in the following ways;
a) Ensures the Production of High-Quality Products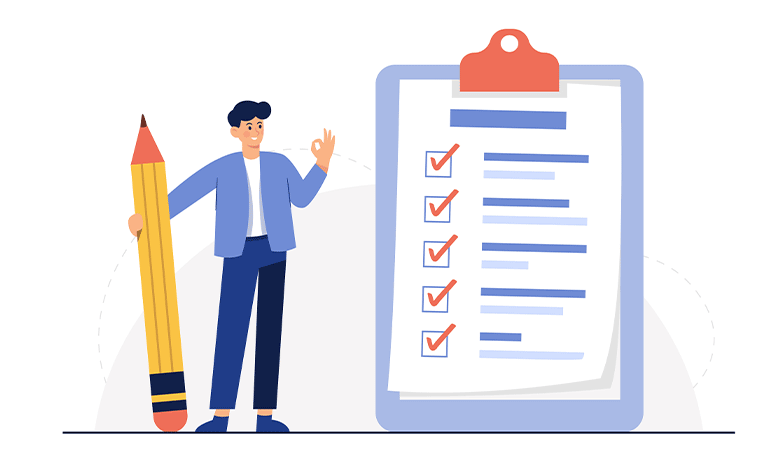 The key benefit of full inspection while importing from China is ensuring the manufacturing of high-quality products. It helps to check and certify that the ongoing manufacturing process is worthy of producing your desired-quality goods. It also assists you in acknowledging the efficiency of the production line so that you can plan further arrangements accordingly.
b) Minimizes the Losses and Product Returns
A thorough QC inspection and invigilation at the production units ensure quality manufacturing and reduce the chances of defective goods in your shipment.  As you know, more defective pieces in your stock will trigger more product returns. Eventually, your customers will show concern and dissatisfaction by returning those goods, causing immense loss.
However, receiving excellent-quality products from your supplier will help you cater to the losses due to defective product returns. So, another benefit of full inspection in China is the quality assurance that minimizes product returns. When the number of product returns begins to decrease, the losses occurring due to that reason also reduce ultimately.
c) Improves the Sales Margins
It is evident that faulty and low-quality pieces bring significant loss to a trading company or an individual importer. They have to sell such defective goods at discounted rates that may not even fulfill their manufacturing and shipping charges. But what if one receives less or no bad pieces in one's shipment?
It will eventually help minimize the non-sellable products and shield the business losses resulting from product returns.
You can overcome the product returns and boost the profit margins by reducing the low-quality products in your shipment. Thus, full inspection in China also helps improve the sales margin and net profit. 
d) Development of Long-Lasting Customer Relations
Full inspection in China also leads to customer retention and the development of friendly relationships with customers. When you source quality products from China after a thorough QC check, your customers will find no reason to mock you for the defective product and return it to you. This will help build their trust and keep them engaged with you as your loyal customers.
Moreover, full inspection China allows you to exhibit your efforts and honesty in sourcing the best quality products that adhere to your customers' specifications. It will leave a positive impact that will induce your customers to include your name in their good books.
This way, your quality assurance to your customers will attract them as your regular customers, building long-term business relations.
3. Three Types of Full Inspection in China?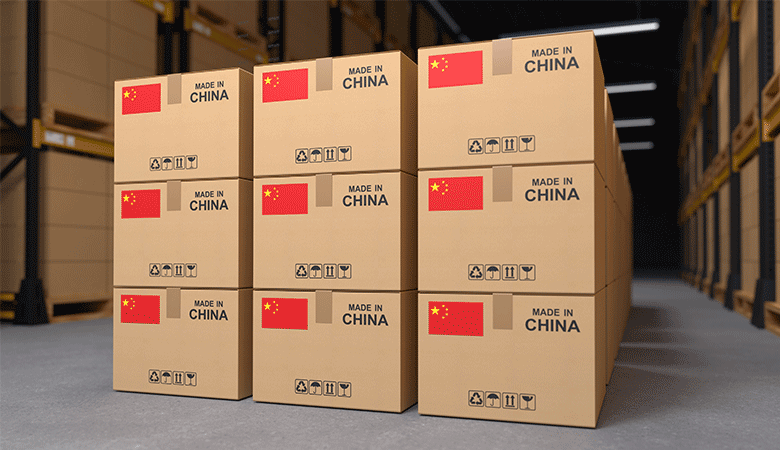 Full inspection is quite mandatory while importing products from China. But, it may be challenging for some traders to free up some days from their busy business schedule and visit a Chinese factory for product inspection. 
Then, What are the alternative options that can help the importers with full inspection in China?
The following choices can assist you in conducting a full product inspection on your behalf;
a) Manufacturer or Supplier
Your supplier or product manufacturer is the first person available to you for the performance of a full inspection in China. You can communicate with your supplier to conduct an appropriate QC inspection before or after the product packaging and send you the final report.
For this, you must hand over your pre-formatted quality control checklist so that he performs a thorough inspection without missing any critical points during the inspection.
Your supplier may give directions to his in-house inspection team to inspect goods thoroughly. It will also cost you inexpensive. However, the in-house invigilation team at the supplier's location may not take this QC inspection as their core duty. They may conduct a slight inspection of goods without deep-down considering the QC requirements mentioned on the checklist.
So, this type of invigilation may go against your favor.
b) Self-Inspection 
It is another better option for QC inspection if you do not trust anybody else more than yourself. You can personally go to the manufacturing factory or the supplier's location to review and assess the final goods. Alternatively, you can get your team or ask your relative to visit China on your behalf and perform a full inspection.
But, self-inspection may cost a lot as you will have to pay your's or your team's travel and accommodation charges. Furthermore, you would also need to invest in your team to train them for the inspection and invigilation.
d) Third-Party Inspection Company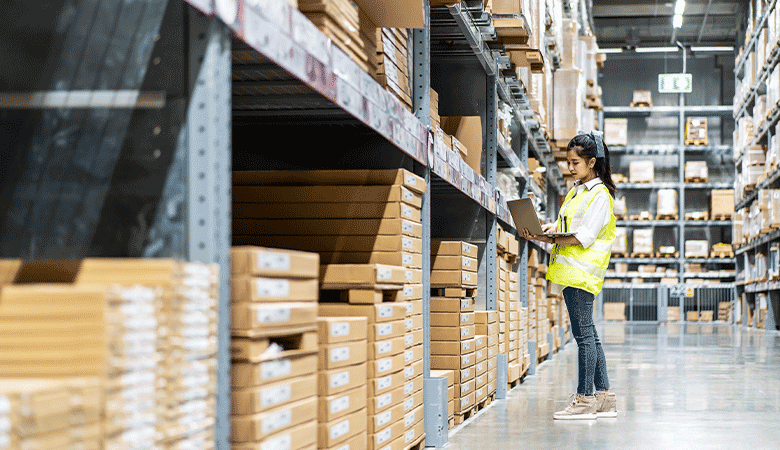 Employing a third-party inspection company is another better option to fulfill product verification and invigilation. You can look for an outstanding third-party inspection service operating in China. Convey your product specifications and critically notable points to your chosen inspection service. You must also keep an eye on them because it is insane to trust anyone blindly in business dealings.
You can do it via dispatching the quality control checklist.
Testcoo is a leading third-party quality control services provider, accredited by ISO9001, CNAS17020, AQSIQ, IS027001. Our inspectors in China are on-site to check your products piece by piece and help you ensure the products meet your requirements and specifications.
Chapter 2. How to Conduct a Full Inspection in China?
Making all the necessary arrangements for a full product inspection in China is more challenging than it seems. It does not refer to merely giving the supplier's address or the factory's location to your QC.
Apart from conveying your manufacturer's location, you must also guide your agent about the product specifications and perform mandatory steps to ensure in-depth product inspection.
You can follow the below-mentioned steps to set up a full inspection for your products in China;
1. Hire a Reliable Inspection Agency
Hiring a trustworthy inspection agency is the first and foremost step in formulating a full inspection for your product in China. You can seek help from any inspection agency or a third-party QC agent to inspect and verify product quality.
2. Prepare and Verify the Checklist for Full Inspection in China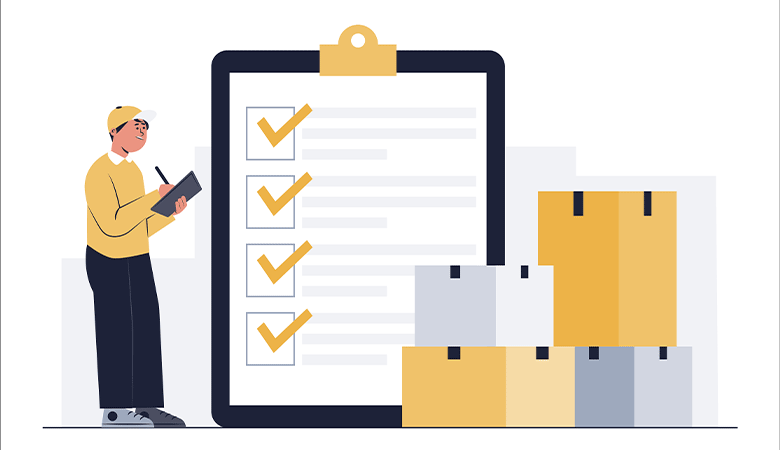 Create a quality control checklist and include the prominent factors and areas one must check during product inspection. Although the inspection agencies and services have standard checklists, you must also hand over your checklist to them.
Instruct them to follow your QC guide, so they deeply observe and inspect each product to ensure defect-free product shipment.
You can also ask your inspector to make a video of the manufacturing process and ready-to-ship goods.
3. Inform the Supplier about the Product Inspection that will take place at his Site
Informing the supplier or manufacturer about the performance of quality inspection in advance is beneficial in many ways. Notifying the supplier about the full inspection indicates your concern and seriousness toward your shipment. It conveys a solid message to your supplier that you won't compromise on the quality of goods and product requirements at any cost.
When your suppliers know that you will arrange an inspection agency for the pre-shipment inspection, they will ensure that the manufactured products are not defective or damaged. Further, you can also clarify to your supplier or manufacturer that they will be bound to pay the re-inspection charges if the products are found defective.
4. Schedule Full Inspection At Least a Week before Shipment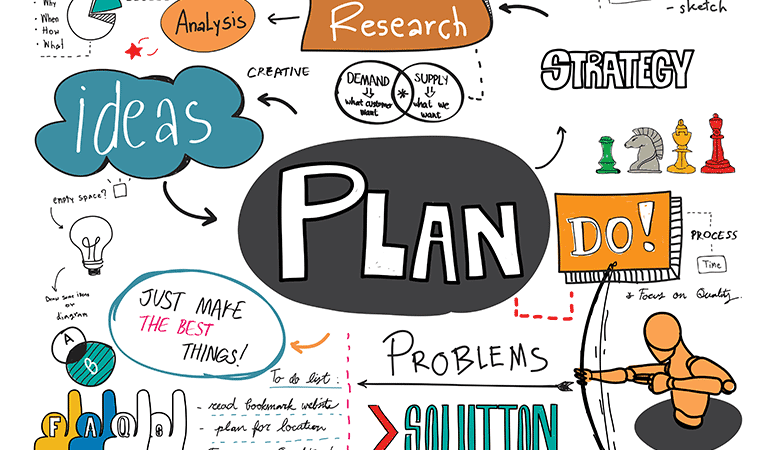 It is another crucial step in conducting a full inspection of your products when importing them from China. The more time you find for review before the shipment, the more opportunity you get to ensure the required product quality and prevent defective pieces.
Therefore, we greatly suggest you schedule a thorough inspection at least a week before your goods are ready to ship.
However, carrying out the product inspection at a crucial time can delay the cargo, especially when your goods are ready to be shipped. If you find the goods inappropriate and damaged, you will ultimately have to wait for more days until the products are repaired or re-manufactured. 
Therefore, timely inspection is essential as it helps you save precious time and assist in on-time product shipment without delay.
5. Let Your Supplier Handle Product Defects
Usually, some importers cancel their order from a supplier or manufacturer on finding the defective products after QC inspection. A few of them also tend to cut off business relations with that manufacturer or supplier and switch to other suppliers for order fulfillment. But, there are more professional ways to run a trading business.
You can allow them to rectify their blunders and handle the defective products. Let your supplier figure out the best solution to eliminate product defects. You can negotiate with your manufacturers and decide on a re-inspection date.
So, a negative inspection report does not portray that you must reject the product or breach the contract. 
Chapter 3. How much does a Full Inspection in China Cost?"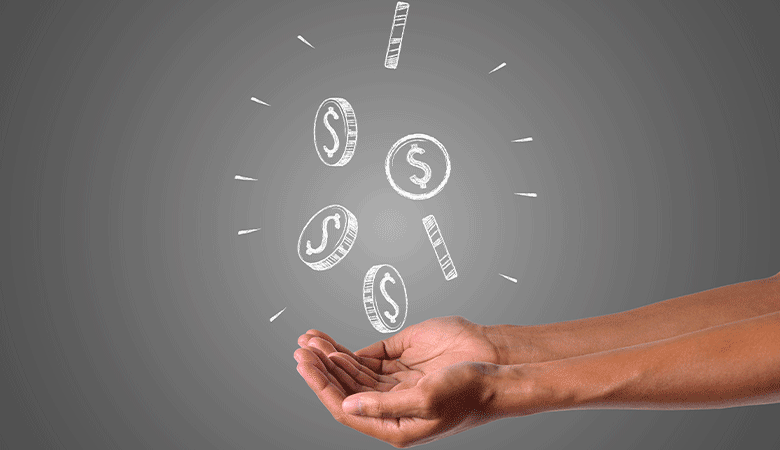 1. How much does an Inspection Cost in China?
If you are planning to import goods from China, then mastering how quality inspection works is important. When it comes to quality inspection, there seems to be some dissatisfaction in certain factors. One of the major issues where importers and QC companies seem to disagree is on Quality Inspection Cost.
A typical inspection with third party inspection in China is roughly from $300 to $100. It's billed on what they call man-day, i.e., what an inspector can perform in 8 hours. And for most situations, you will almost never need more than one man-day. This $300 includes all transportation and other expenses.
You need to find a company that are be skilled in product inspection, means the main service are products inspection.
2. What If You Are On A Small Budget?
When on a tight budget say your order is worth $500, paying for $299 might not be logic. But here is the good news, there are alternatives that you can use:
Here are some of them:
Ask for samples taken from the production of your supplier.
Request the supplier to send you many photos. You can also use a live video via Wechat to look at many photos.
Try to work with a wholesaler or China sourcing agent because buying directly from China might cost you more, which is not effective when trying to minimise risks.
3. Hiring Third-Party Inspection Services in China
Hiring a third-party inspection service is a cost-effective method of performing QC inspection in China. Various third-party inspection agencies are operating in China. But, finding an efficient and trustworthy inspection service is the actual victory. 
A third-party inspection company must be devoted to its thorough invigilation services. You need to hustle and put your best efforts into finding an authentic and well-founded third-party inspection service in China. 
If you are still moving relentlessly in search of a well-establish and experienced inspection service in China, then stay calm because we have put a full stop to your problem.
Testcoo is always there to serve you with the best quality inspection experience at an affordable cost. It is committed to helping its worldwide customers by sourcing high-quality and profitable products from China.
Testcoo can help you complete a full QC inspection in China more efficiently and effectively. It offers the following QC inspection services to assess and satisfy its global customers;
Suggested reading:  Consumer Product Inspection, Testing, Certification, and Supplier Audit
FAQs on full inspection service in China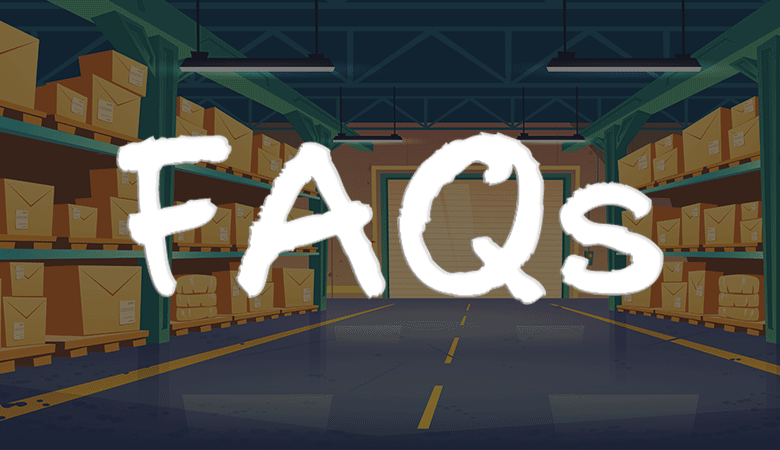 1. How to appoint a qualified inspection team?
Appointing a qualified team must be taken seriously, as businesses have to rely on their opinion. And therefore, businesses must hire an inspection team with a proven track record and previous ventures.
2.  When can you get an inspection report?
Businesses can get an inspection report within 24 hours after the completion of the process. Or for more urgent requirements, you can get it the same day with some extra fees.
3. What are methods adopted for quality inspection?
Visual inspection, measurement, functional testing, and destructive testing are some standard techniques used for quality inspection.
4. How frequently should a quality inspection take place?
The particular product or service and the industry in which it is used will determine how frequently quality inspections are conducted. For guidance, it is best to refer to industry standards and regulations.
5. What kinds of quality checks can the quality inspector conduct?
The quality inspector can check the quantity of the product, look for visual flaws, confirm that the product meets the requirements (weight, dimensions, materials, color, design, etc.), and carry out a variety of other on-site tests and inspections.
Conclusion
Product full inspection China is an essential step in the import process to ensure the quality and safety of your products. By understanding the different types of inspections available and the cost involved, you can make informed decisions when importing from China.
We hope this guide has provided valuable information and insights to help you navigate the import process and ensure that your products meet the required standards. As always, it is recommended to work with reputable inspection companies and always do your due diligence to verify the supplier before placing any orders.