Latest EU Classification Guidance for Toys Intended For Children Under 3 Years of Age
TESTCOO/March 3, 2023
The EU Commission and expert group on toys have issued new guidance on the classification of toys: under three or three years and over.

In 2009, the EU Commission and expert group on toys published guidance to help with correct classification. This guidance, document 11, covered three categories for toys: puzzles, dolls, and soft and stuffed toys.

As there are many more categories of toy on the market it was decided to expand the document and increase the number of toy categories.

The EU Commission and the Expert Group on Toy Safety has recently published an extensive update1 to Guidance document No. 112 for "toys intended for children under 36 months of age or of 36 months and over", and now includes a wider range of toy categories. In addition to puzzles, dolls, soft and stuffed toys, there are twelve more categories.
The new guidance covers the following categories:
1. Puzzles
2. Dolls
3. Soft and stuffed or partially stuffed toys:
4. Fidget toys
5. Modeling clay/dough, slime, soap bubbles
6. Movable/wheeled toys
7. Play scenes, constructed models and construction toys
8. Game sets and board games
9. Toys intended to be entered
10. Toys intended to bear the mass of a child
11. Toy sports equipment and balls
12. Hobby horse/stick horse
13. Push-pull toys and pull-along toys
14. Audio/visual equipment
15. Toy figures and other toys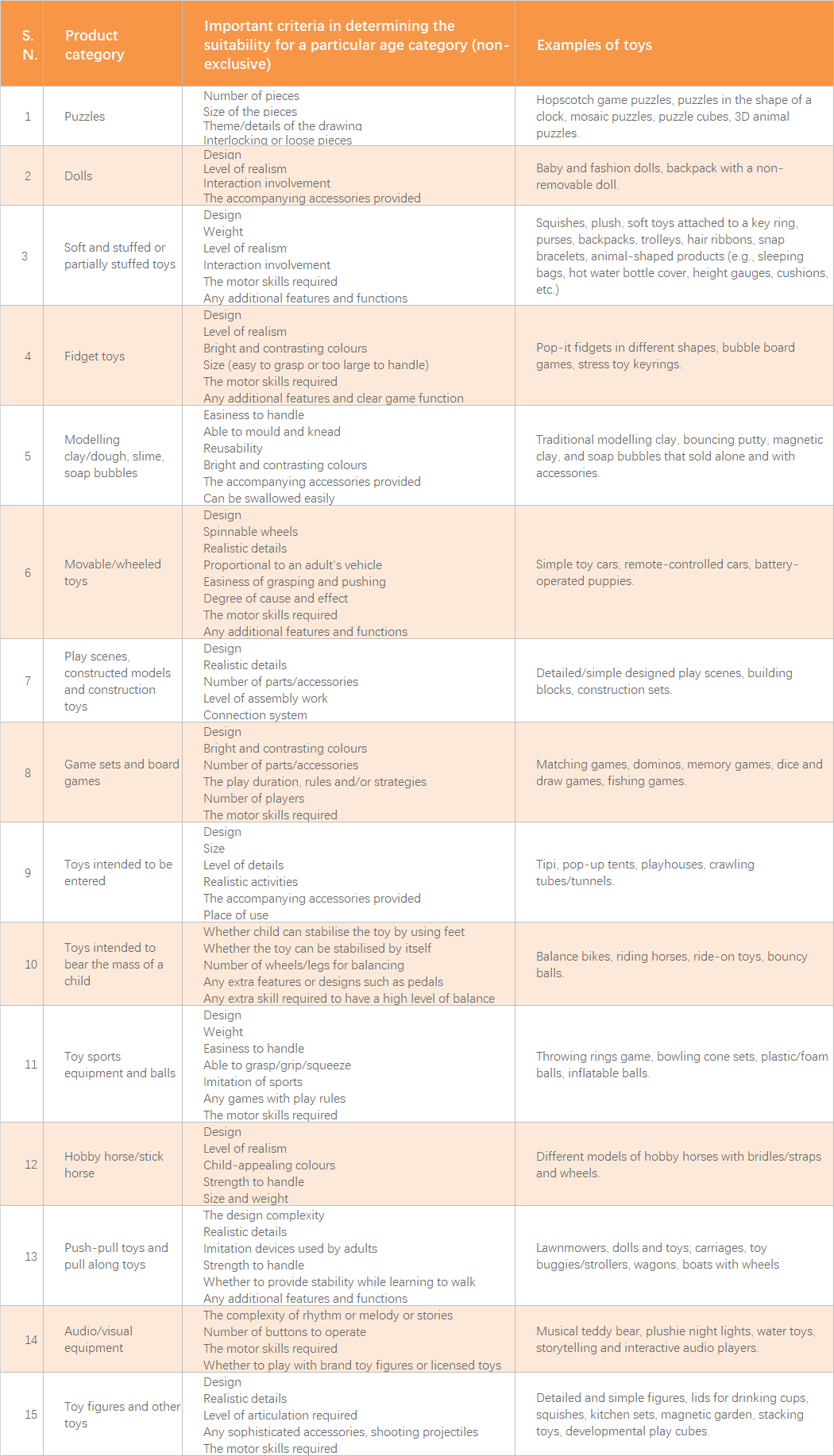 The guidance focuses on borderline cases and provides many examples and pictures of toys.
Will this impact your business? Contact our experts in TESTCOO at service@testcoo.com to learn more!
CONTACT US