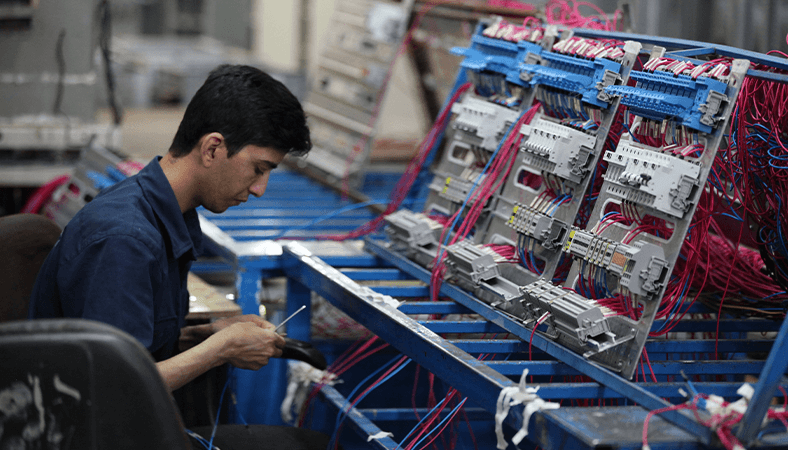 Initial Production Check (IPC)
An Initial Production Check (IPC) is performed on raw materials and first run product. Before mass production, Testcoo inspectors onsite will evaluate the first 10%-30% units produced to ensure compliance with necessary criteria, brand specifications, quality requirements which can firmly establish whether the manufacturer will be able to deliver on the promise to produce a quality product using the correct materials and manufacturing process, and orders shipping on time.
An Initial Production Check (IPC) is performed at the stage of about 10%-30% products finished for quality control inspection. It is the first step in ensuring the quality of your product will be consistent throughout production. Improvements action can be made prior to the mass production to ensure the products meet your requirement and prevent any potential flaws in the production resources, materials, schedules, management and more.
Testcoo conduct AQL sampling based on ANSI/ASQC Z1.4 (ISO 2859-1) criteria and produce detailed inspection reports based on a defined AQL.
What are the benefits of an Initial Production Check (IPC)?
An initial production check acts as an 'early warning' check against future issues. Rather than have to fix problems at your own expense at a later date, you can catch and prevent them earlier.
Act an early warning signal to identify and rectify defects before mass production.
Take control of the product quality from the raw materials, procedures.
Any non-nonconformity is immediately reported to avoid delay in shipment.
Can measure your manufacturer's ability to meet your requirements and quality objectives.
Diminish the risk of your supply chain getting interrupted.
When should you consider an Initial Production Check (IPC)?
An Initial production inspection's main goal is to highlight quality risks before that of manufacturing mass production.
It is not always the end-all-be-all solution to quality check, but an Initial Production Check allow you to ensure production finish on time. An Initial Production Check also allows you to get an overview of some of the most essential components of the production process.
Your company should consider an Initial Production Check for conduct production inspection when :
- Work with a new manufacturer or supplier, assure the factory meet your requirements;  
- Book a large amount of cargo, any issues that needed to be addressed before mass production;
- The entire manufacturing process are lasting several months.
So an Initial Production Check is one of the best ways to ensure that your product meets your requirements. It keeps your suppliers in check, your orders shipping on time and, ultimately, ensures customer satisfaction.
An Initial Production Check aims to visual check on production schedule, verify production capacity and output, materials and accessories, product quality, quantity, function, labelling, marking, packaging, and other required parameters.
Testcoo will ensure that you start your production on the right footings and avoid any delays/defects before the mass production. Our Testcoo inspector will produce a full and detailed inspection report, together with a photographic record within 24 hours of the inspection allowing you to see the work undertaken. We have a global network of inspectors and can arrange your inspection within 24 hours of receiving your request.