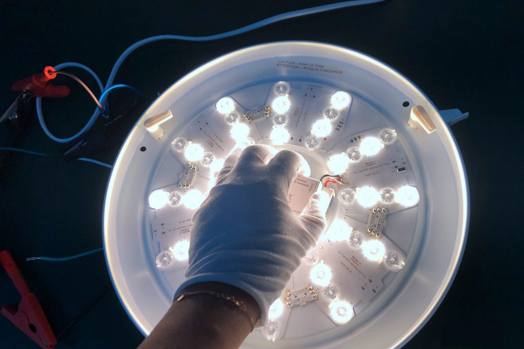 Bridamos las soluciones de control de calidad para los productos electrícos y electrónicos.
The electronics industry is experiencing rapid technological change. The risk of faulty products which can highly harm consumers. Importers and retailers of electronic products manufactured must closely monitor the supply chain to ensure physical, functional, and safety features of finished goods are acceptable. we can help you reduce risk, improve efficiency and ensure compliance.
La industria electrónica desarrolla con cambios rápidos de tecnología. Los productos de calidad inferior puede hacer daño a los consumidores. Los importadores y minoristas de estos productos deben supervisar la cadena de suministro detenidamente para garantizar que los productos acabados tengan una calidad aceptable en los aspectos físicos, funcionales, y de seguridad. TESTCOO puede ayudarle a reducir el riesgo, mejorar la eficiencia y garantizar la conformidad.

Revisamos la calida, las especificaciones, las funciones y la seguridad de sus productos eléctricos y electrónicos, y verificamos si cumplen con los estándares relevantes tales como UL, CE, EMC directive, CCC y IEC.
Consiga una Cotización